Interview with Apez - Former Online Pirates Kickstart Their Own MMORPG
Apez Games launches a bold undertaking with their first MMORPG project.
When Disney shut down their Virtual Worlds in September, including Pixie Hollow, Toontown, and Pirates of the Caribbean Online, many players pleaded for any kind of option to save their beloved online homes. All three had run over five years, but DIMG was also hemorrhaging funds and players nearly that entire time.
The ship finally sunk despite user petitions, player pleading and even YouTube calls for any way to keep those worlds open.
Hoist Our Colours!
But, some pirates you can't keep down.
In the days that followed, several groups of Pirates Online players gathered and brainstormed to see if creating a new pirate-themed MMORPG was even feasible, not just a pipe dream.
Of those groups, Apez Games began developing Pirates of the High Seas and have been making big strides towards making this concept a reality.
They're already performing basic motion and graphic testing, AI mob reaction tests, and posted some HUD samples for potential players to see on their Facebook and Forum pages. All forum users are invited to comment, critique and make suggestions as the project moves forward.
Launch The Boats!
This week, Pirates of the High Seas takes the next step by offering up a Kickstarter project. The video above shows some of their progress to date and the promises the game holds. As an old Pirates Online salt, I took it upon meself to speak to Zachary Coulter with Apez Games about the future of Pirates of the High Seas.
Amazon Eliza - Pirates Online had nearly a six year run and at the end had a much smaller (from over 500,000 to under 100,000), but more dedicated fan base. Is Pirates on the High Seas about creating something for the die-hard fans or filling an empty void?
Zach Coulter - We want a game that we can continually upgrade and improve to keep player interest, while maintaining an easy game to join.

AE - There have only been a handful of pirate-themed MMOs and nothing new in the past 4-5 years, do you think the industry is missing an opportunity or is it a very niche market?
ZC - This is definitely an opportunity for us and the gaming community. With Assassins Creed 4, the genre is getting a lot of attention and increasing the demand.

AE - Disney's Pirates Online had an established franchise to back it up, so despite its shortcomings, it tapped into a fanbase. What challenges does PotHS face creating its own?
ZC - We definitely do not have the franchise support that Disney had, but that is fueling the drive and passion to create a great game.

AE - And what steps are you taking to keep from crossing any trademark lines with them?
ZC - Staying completely different from other games and only using historical or imaginary references.

AE - Pirates Online did have some unique features other pirate games seemed to have missed. Are there some of those features PotHS will also have? Any new features your team is working on you can share?

ZC - We are going for a semi-open world. We want this to be an adventure and much more than just sailing a pirate ship. You are able to climb any mountain, but you cannot swim off the islands.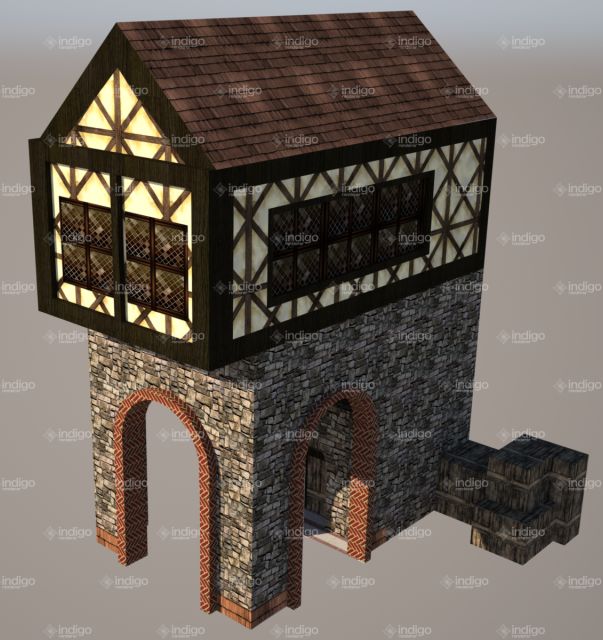 AE - Your Kickstarter joins hundreds of others, what are you hoping attracts backers to PotHS?
ZC - Giving the gaming community a cost-effective way to live the life of a pirate and having the freedom to roam the High Seas.
AE - Pirates are seeing a new resurgence (Assassin's Creed IV, the new Black Sails series on Starz), is it something like vampires that will always come back or do you think there's reason why pirates are popular?

ZC - It's a dark and adventurous part of history that everyone seems to enjoy and fantasize about.

AE - Is APEZ Games all about PotHS or will we be seeing any other products in the future?
ZC - We are focused on PotHS right now, but I am sure the creative minds at APEZ will not stop there.
Thank you, Zach and all the mates at Apez for taking the time to reply and good luck with your efforts. You can check out their progress on Facebook and their Forum site. Also, check out their Kickstarter and pledge your support.
Published Aug. 4th 2017