Guild Wars 2 Daily Slay: Tequatl Defeated
Three servers have now defeated the GW2 boss Tequatl, but Blackgate was first.
Tequatl the Sunless was the new boss added on the recent patch day in Guild Wars 2. He's hard. He's so hard, in fact, that out of fifty-one servers, only three have defeated him in the first twenty-four hours. Many players don't know the mechanics of the fight and more still just aren't practiced enough at working with hundreds of players to kill Tequatl.
The first group to kill the undead boss was the Blackgate server. It took Blackgate six attempts to take down the dragon minion, and over one hundred and thirty people had to be on voice chat for there to be enough coördination to kill Tequatl. Getting that many people on TeamSpeak is, in itself, a challenge. Figuring out how to keep down HP and adds is something I can't imagine.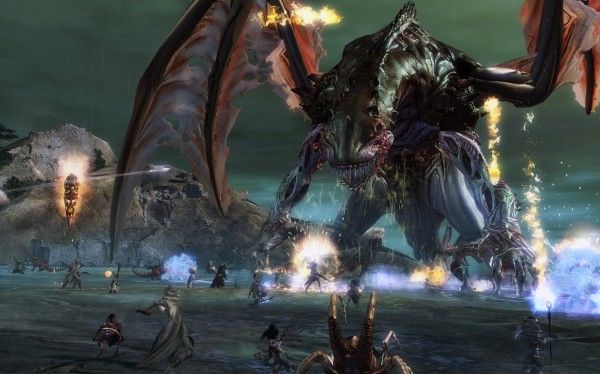 I play Sanctum of Rall, so I can congratulate Blackgate on their effort and success. I think most players do too. Some people are worried that the rewards are not high enough considering the challenge of the Tequatl event and others are concerned that their servers will lose valuable members because low-population or uncoordinated servers can't take down the beast. All of those concerns, to me, are unnecessary. I'm loyal to my server and many other people are as well.
I think massive challenging "raids" like Tequatl are good for Guild Wars 2 and get groups motivated to try something hard. I say GG to the developers at ArenaNet and the commanders of Blackgate. Now share your strats with the rest of us!
Published Sep. 19th 2013