Video Game Stamps Through The USPS
The USPS reveals that video games will be on a stamp sometime through 2016.
According to an article in The Washington Post, USPS leaked list and photo gallery of future pop culture stamps.
In the linked document it reveals that "video games" have been approved, but are not yet in design. What the USPS might choose for the imagery of the stamps is still unclear. Whatever they do choose, you know it'll be a game everyone's familiar with. Mario would make a great postage stamp.
Other stamps that may be introduced throughout the 2014-2016 time period: Michael Jackson, Wilt Chamberlain, Dora The Explorer, celebrity chefs, Rudolph the Red-Nosed Reindeer and others.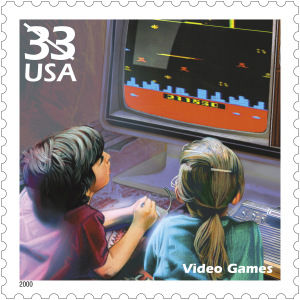 For a full list of approved stamp subjects by the USPS, check out the Scribd document. The USPS does state that the items mentioned are subject to change.
I can't wait to see what their final decision will be to represent video games. I know I'll be purchasing a book just for collecting.
Published Feb. 21st 2014