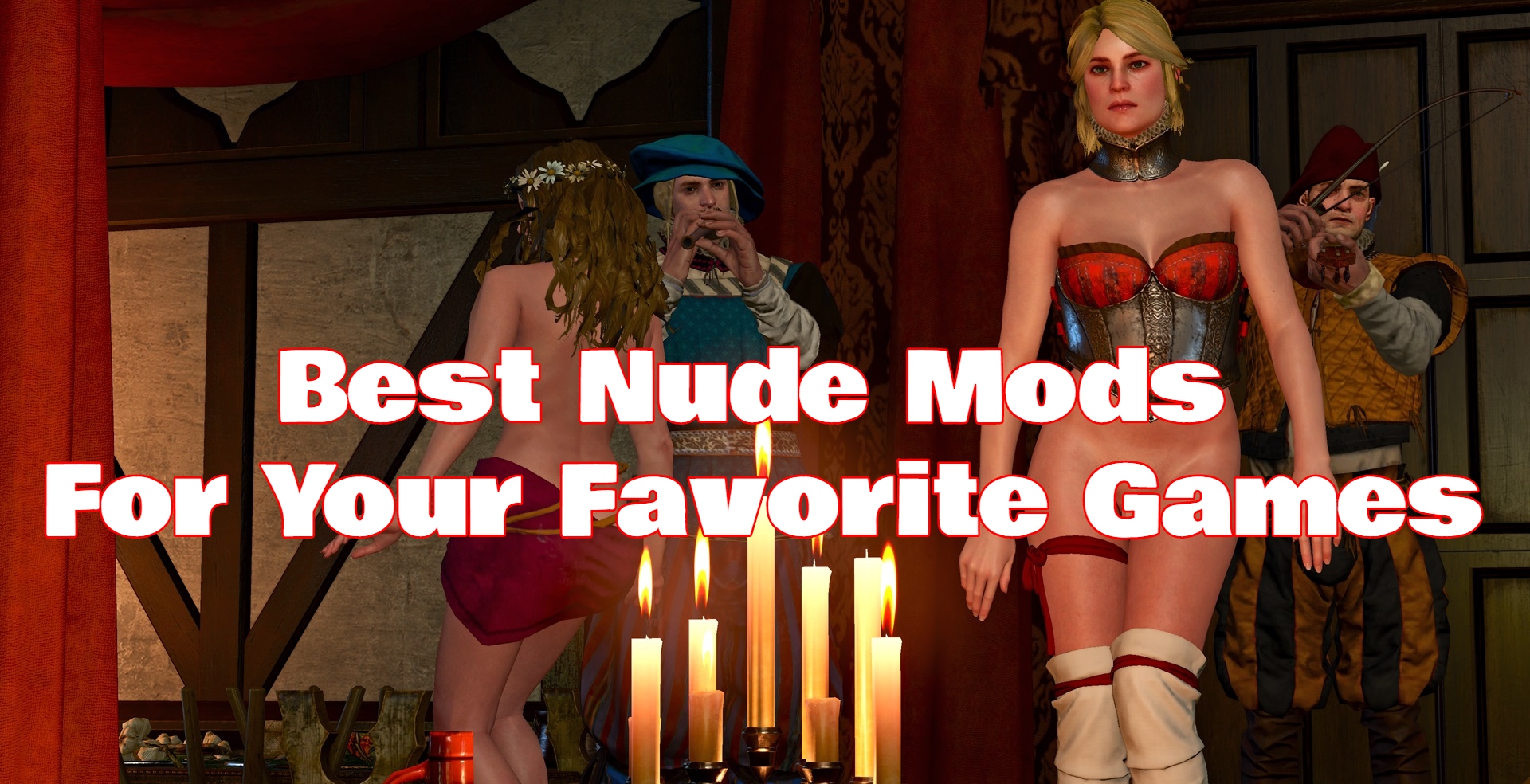 Yep, it's that time again. That magical time when I spend hours on porn sites to "research" the best adult mods for all of your favorite games.
In the past, we've covered titles like Mass Effect, the various Fallout games, and Saints Row, and, this time, we're going to hit a bigger slice of the gaming universe, featuring a larger cross section of genres.
From fighting games to RPGs to sims, we've found ways to add nudity to just about every kind of game out there.
Important Note: Many of these links go to very, very, very NSFW websites with fully nudity and penetration openly featured. Click at your own risk.
Be sure to also keep in mind that Nexus Mods hides nude content by default. In order to open those links, you need to have a Nexus Mods account logged in, and you have to manually turn off the NSFW censor feature in your settings.
To note, we'll be skipping games with dozens of available sex mods, like Fallout 4 and Skyrim, entirely. However, for those that are just getting started trying out NSFW mods, here's a handy list of links:
---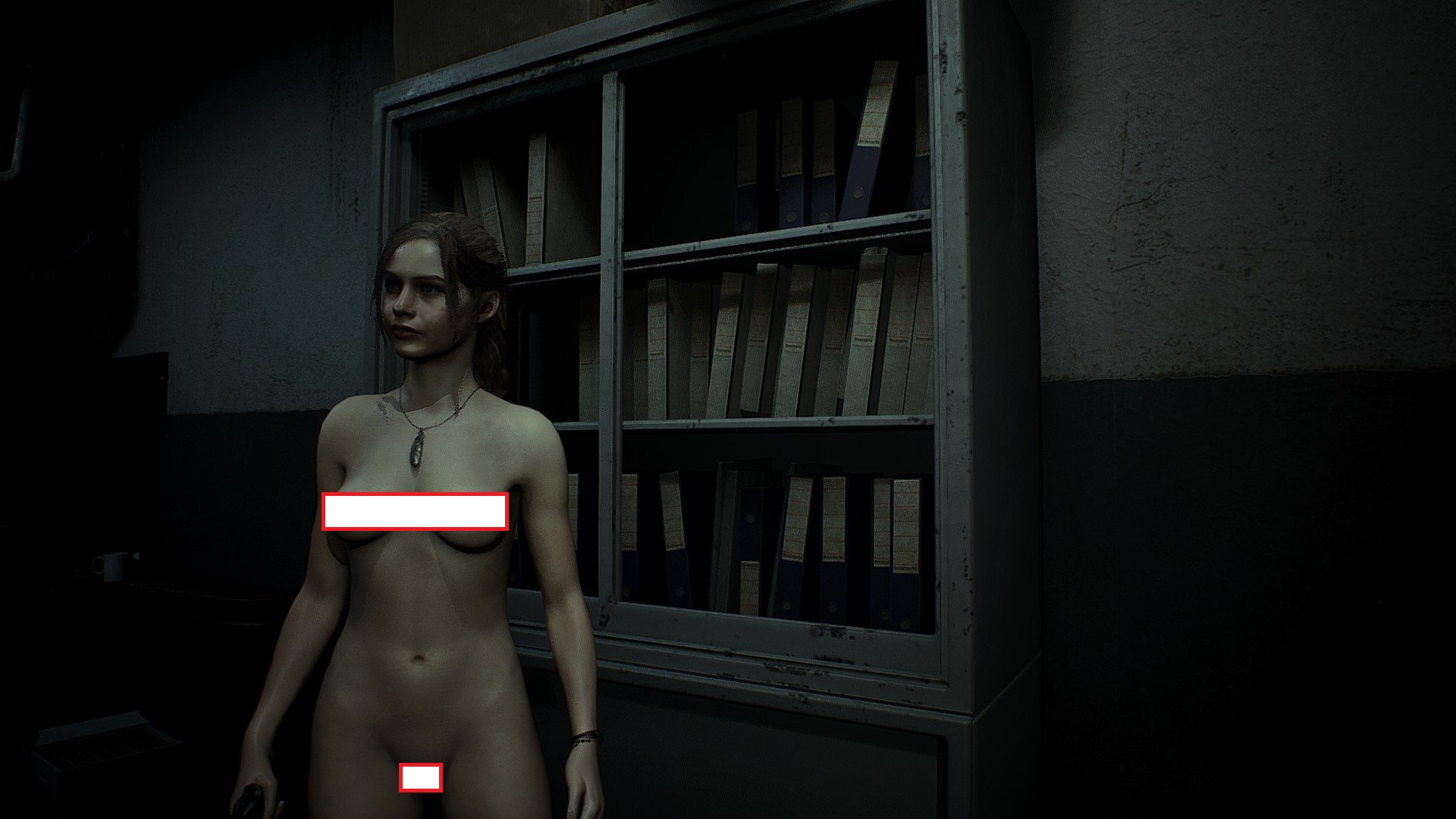 Resident Evil 2 (2019) Nude Mods
That didn't take long! Yep, we've already got a handful of nude mods arriving for the Resident Evil 2 remake, specifically to get topless and bottomless versions of both Claire and Ada.
Not that the Claire mod isn't *technically* fully nude, since she is wearing heels, and that's apparently a point of contention for some folks commenting over at Nexus Mods. Personally, I think we'll all live.
---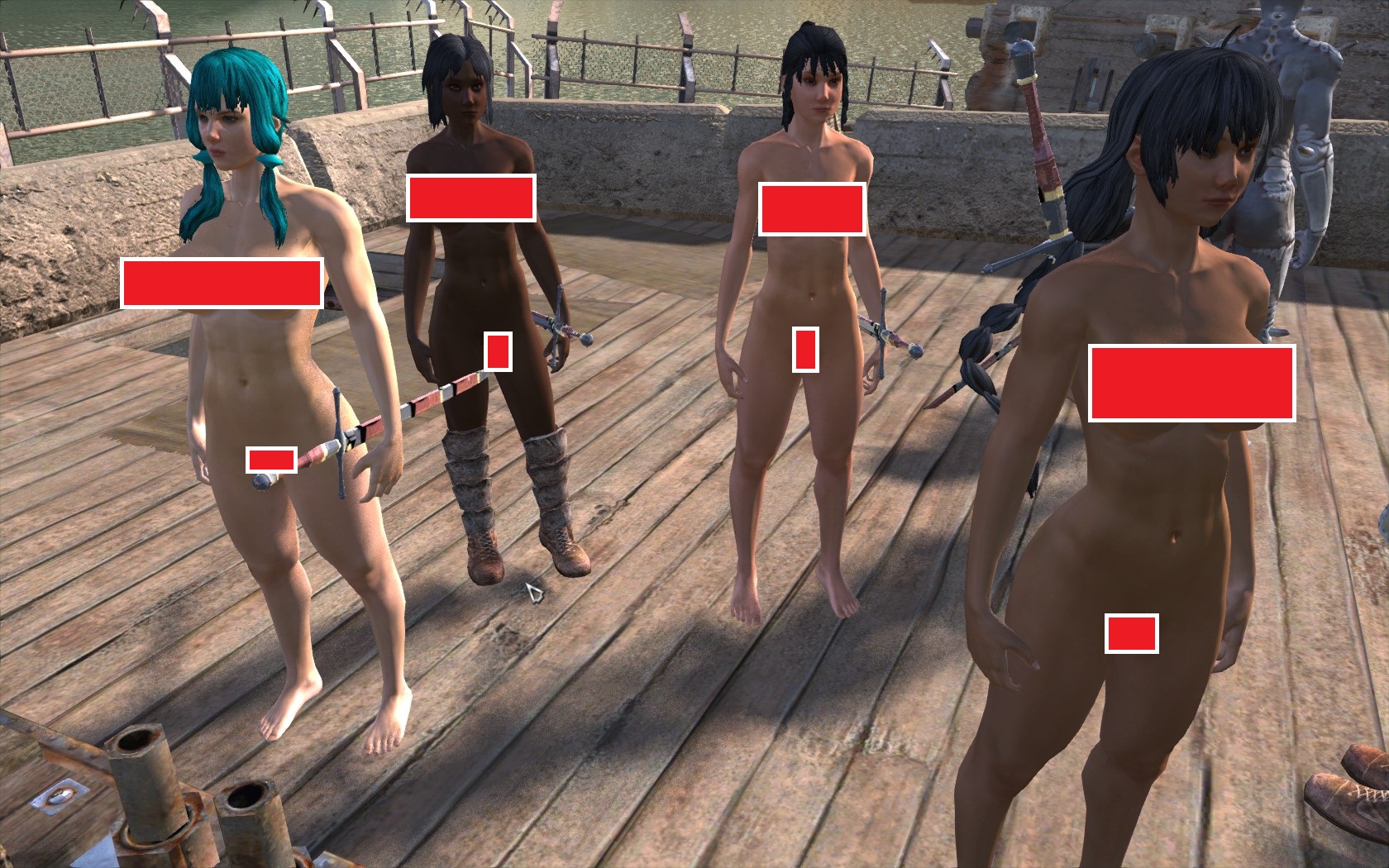 Kenshi - Nude Models
Conan Exils may have made the practice famous, but it definitely doesn't have the market of floppy genitals in the harsh wasteland of a fantasy survival sim cornered.
Kenshi has plenty of nude mods to choose from, of both the male and female variety. Just know ahead of time that the male one is a little off-putting and disturbing, as the modder didn't actually craft a penis texture.
What you get instead is basically a Ken doll with a totally smooth downstairs area, and it will haunt your dreams forever.
---
Yakuza 0 - Nude Card Swap
Dirty collectible cards have been a staple of gaming for a surprisingly long time. From those often terrifying images to collect after your love conquests in the very first Witcher game, to finding nudie mags during shoot outs in the Mafia series, there's no shortage of lewd imagery in existing games.
If you simply want to add more nudity to the times between engaging in highly criminal activities, this little mod for Yakuza 0 swaps out the phone cards with naughtier (and often fully nude) versions of the existing models.
---
Soul Caliber VI - Naked Fighters
If you've ever wanted to watch a 3D naked waifu beat the ever loving snot out of an enemy, here's your chance in Soul Caliber VI.
While you can nudify either males or females, these mods sadly only work for custom characters, and they are only visible to you, not to your opponent. Perhaps this is for the best.
For those with a futa fetish, yes, you can mix and match them to get lady upper parts and dude lower jibbly bits.
---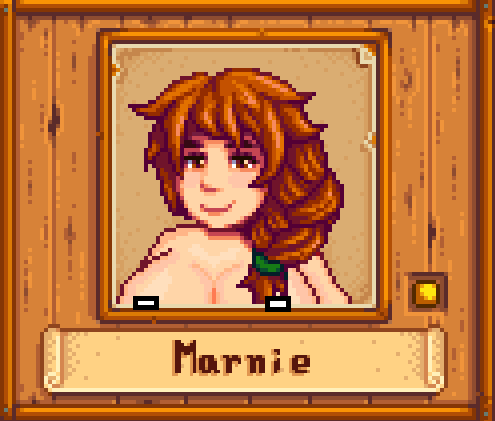 Stardew Valley - Nude Portraits And Skins
When you think of nude mods, typically games like Fallout or Skyrim come to mind. Stardew Valley probably didn't even register in your brain, but trust us, if a thing exists, it has been made into a porn version on the internet somewhere.
There are an absolute avalanche of nude portraits for various shopkeepers and nude skins for most characters across the game to be downloaded at your leisure.
Want something a little different? There's even a futa skin mod for the main character. The size is a little wonky (I guess your futa farmer is a body builder on the side?), but otherwise, it's an amusing little addition to the game.
---
The Sims 4 - Nude EVERYTHING
Oh boy, I was very much not ready for the wild ride of a rabbit hole I went down looking up Sims 4 sex mods, and I'm starting to question my life choices and browsing habits at this point in time.
You can find pretty much everything here, from sexy underwear, to vaginas for dudes, to huge collections of models that bring specific porn stars to your virtual town.
I'll let the more adventurous search on their own from there, because that just barely scratches the surface of what's available. I've seen things you guys. I'VE SEEN THINGS.
---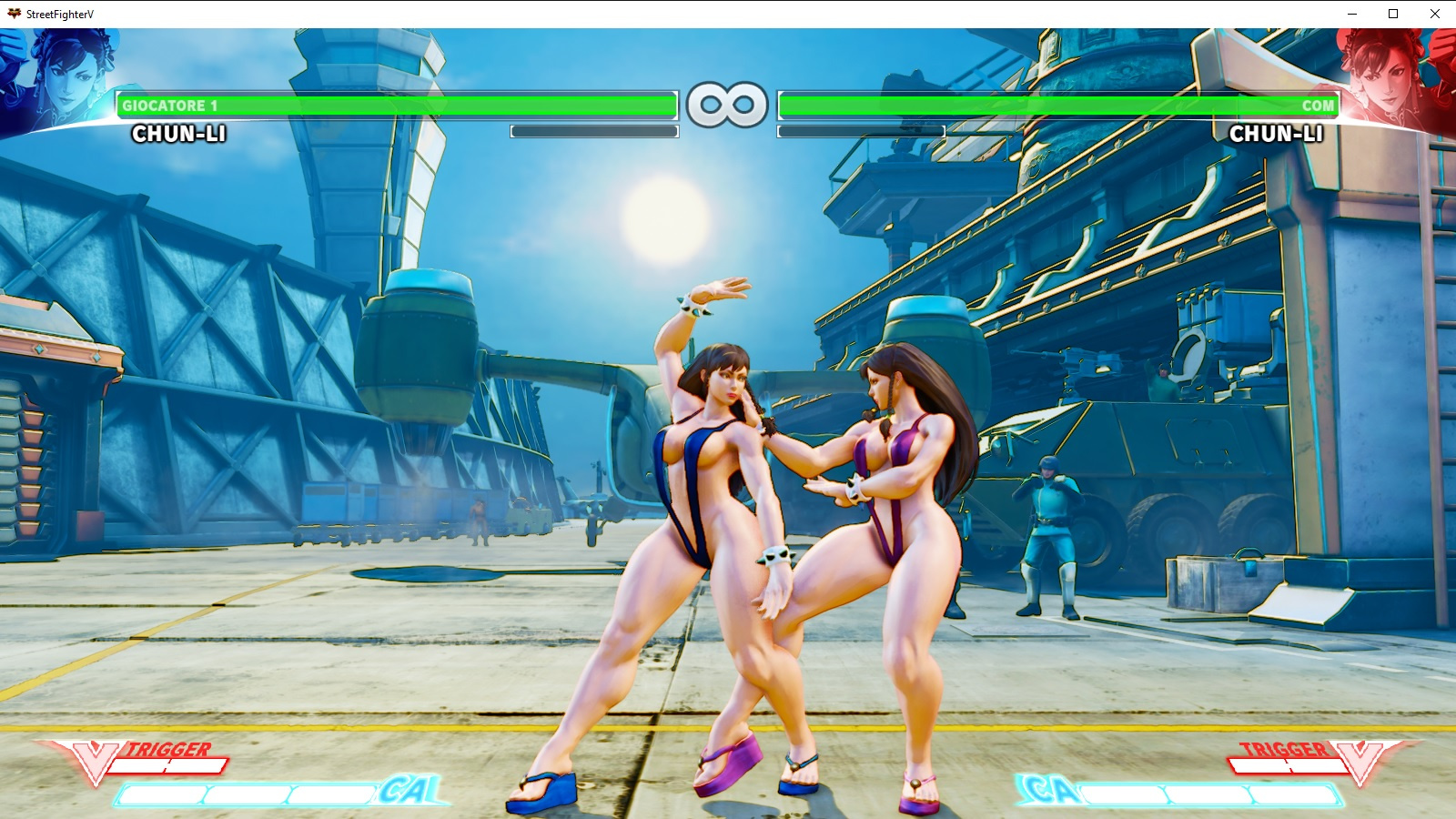 Street Fighter V - Sexy Outfits
There are a surprising lack of nude mods for this iteration in the legendary fighting series, both due to issues in modding the game itself as well as the weirdly deformed nature of the character models in SFV.
For the best content, you want to ditch the usual mod download sites and instead go straight to the Patreon accounts of various Deviant Art content creators.
Unfortunately, that means some of these are locked behind a paywall. Your only other major option is just to check out straight porn images or videos inspired by Street Fighter V.
---
Titan Quest Anniversary Edition - Nude Female
A whopping 10 ears after its initial release, Titan Quest got a major update, even as the developers work on the next DLC for newer ARPG, Grim Dawn.
With plenty of players diving back in to try out the new mastery and extra content, it's the perfect time to give the game a go sans any clothes.
This mod does exactly what it sounds like: making the female main character battle monsters in the buff (and yes, you stay naked regardless of what armor is equipped).
---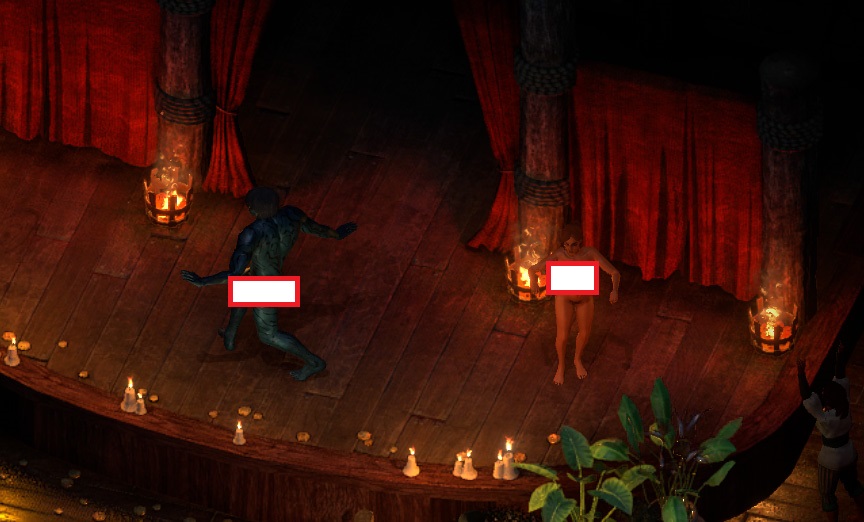 Pillars Of Eternity II: Deadfire - Nude Dancers
Classic real-time-with-pause cRPG Pillars of Eternity 2 already had some light nudity in the bathhouse scenes, but there were some scenes that noticeably lacked that sort of adult content.
This small mod just tweaks some character models to make the dancers less clothed at the Wild Mare Tavern in the Queen's Berth section of Neketaka. If you need your fantasy romps to include some exotic strippers, this is the mod for you.
---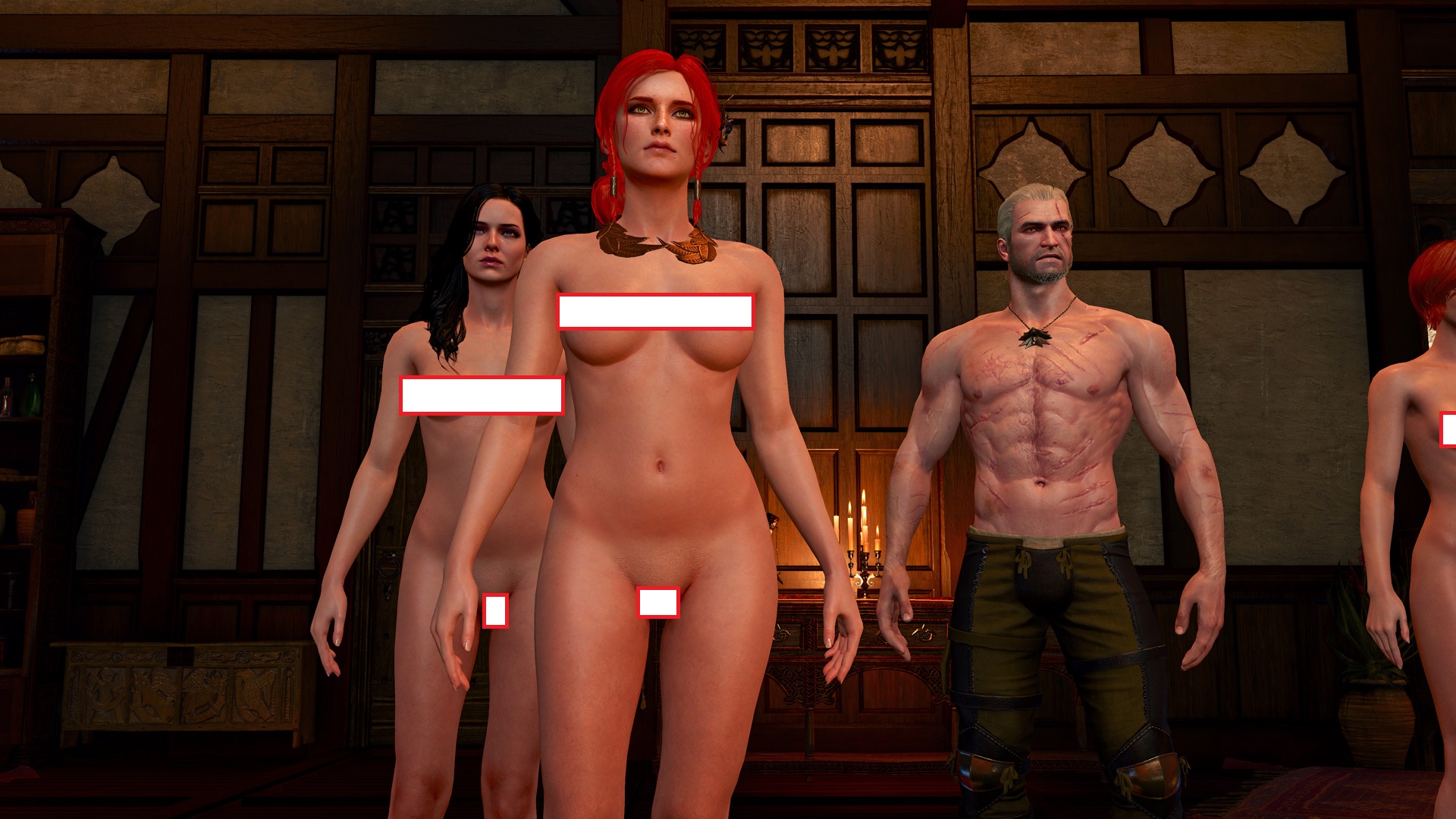 The Witcher 3 - Extra Nudity
With The Witcher 3, you almost don't even need mods, since there's already plenty of nudity and even full on sex scenes. That being said, of course modders found ways to increase the nude quotient and make things more explicit.
If you just want more prominently displayed female genitals, grab the first mod. If you want Geralt to walk through a wonderland of constantly naked women in every town and village, grab the second one.
---
Monster Hunter World - Naked Characters
If there's one game that really took the gaming scene by storm last year, it had to have been Monster Hunter: World. Everyone and their cousin was trying to figure out the best strategy for hunting Kirin, Deviljho, and Anjanath.
And yes, of course there are modders out there who decided that naked characters needed to be taking down those giant creatures. There's no shortage of options here for male and female characters, with or without "jiggle physics."
---
From survival sim Kenshi to AAA fantasy RPGs like Monster: Hunter World, these are our favorite nude mods for all the games that aren't Skyrim or Fallout.
What did you think of our picks, and have you found any other killer NSFW mods we should try out that didn't make the list? Sound off in the comments below.