Prepare, Ether One is Coming
Get ready for an upcoming journey through the psyche... My creativity sense is tingling.
I had discovered a genre I didn't know I loved when I played Amnesia: The Dark Descent. I'm in love with horror games, but what I enjoyed about Amnesia was the story progression and the series of puzzles leading to each key event. I think I found a game that will satisfy anyone's cravings for story immersion.
Ether One, an upcoming game from White Paper Games, is a first-person puzzle game set to be released for PC and Mac in early 2013—so pretty soon! Currently, Ether One is currently making its way through Steam Greenlight and White Paper Games, a studio of just seven game designers, is attempting to show it at E3.
In Ether One, science takes an interesting neurological turn. You are a telepathic individual known as a Restorer and you're without a past. As a Restorer, you enter the minds of the mentally ill to repair their minds and memories. The story develops as you discover information about your own unknown past and memories through your work with others' psyches. You'll spend a lot of time in western Britain in the 1950s as well as other interesting 20th century periods. You'll also experience the restorations you're performing within patients' minds in the shifting environments and as you trigger changes through different puzzle artifacts and readings.
Wait, there's more...
Have you heard of the Oculus Rift? If yes, you're on the ball; if not, find out more here. Because the Oculus Rift supports the UDK system White Paper Games is using, Ether One is also supported. Via the Rift, players will feel submerged in the metamorphosing environments and become part of the story. I'm so thrilled about the possibilities of the Oculus Rift combined with this first-person story-focused genre.
Much of the information provided in the trailer and in developer interviews is relatively vague, which is brilliant. You have the general gist of what the game is about and how it's structured, but the goal is utterly ambiguous. Really, the game itself is a gamble--but that's the most exhilarating part of the genre! Once you dive into a quality game like that, you end up thoroughly satisfied and enveloped by what you've engaged with. To be honest, I suspect that Ether One will be one such experience.
Overall, this is a game to look out for in the coming months. If you take a gander at the trailer and screenshots, the art and design quality is topnotch. This small group of developers has an exciting vision and psychological story waiting to be unleashed.
If you want to see this game released on Steam, vote and comment here! If you want to help them get to E3 to show off Ether One, vote here!
Find out more updates as well as the inner workings of an indie studio at their Tumblr page here.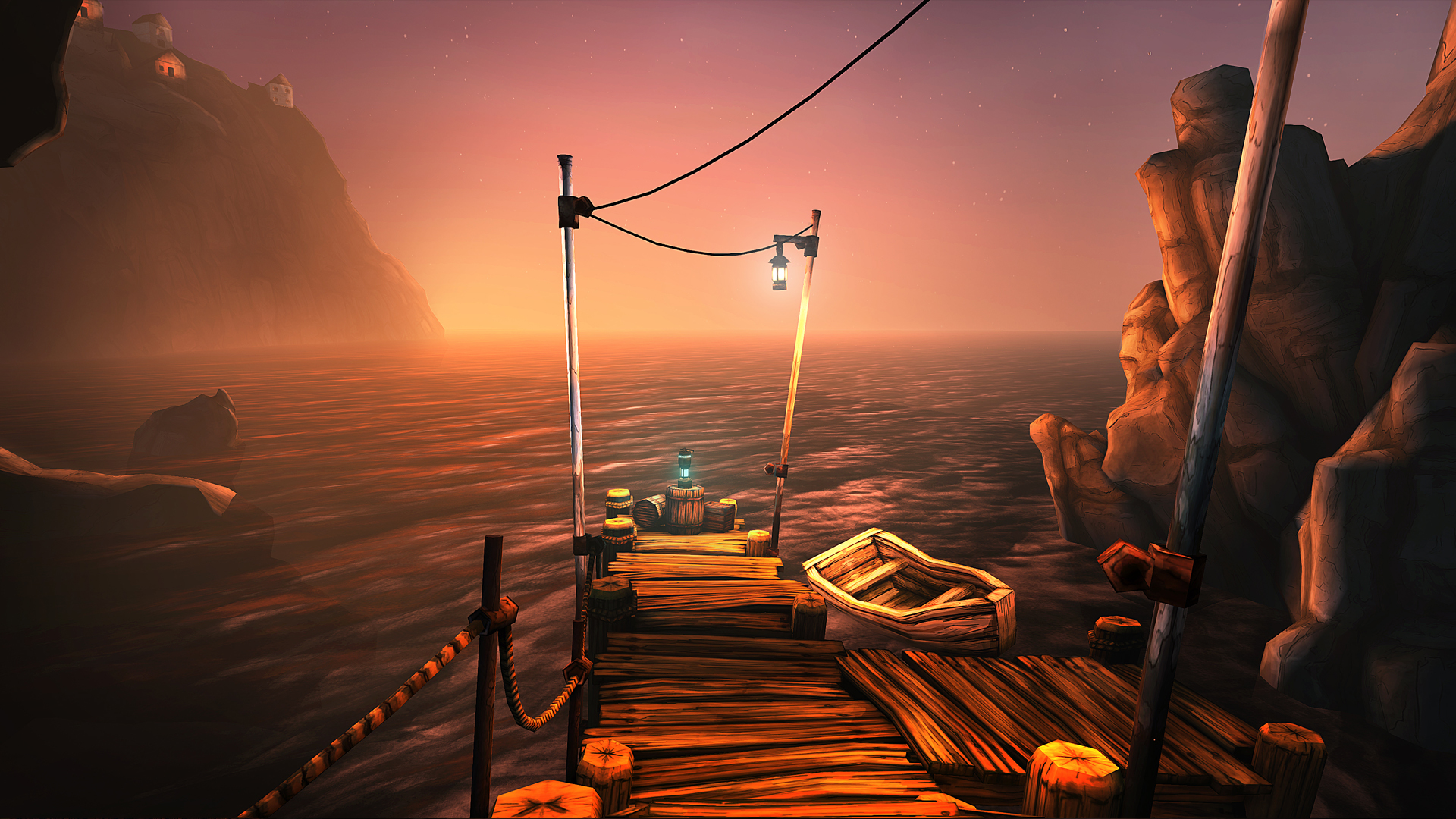 Published May. 2nd 2013