The Sims 4 Delayed Until Fall 2014
The Sims 4 and its improvements to Create-A-Sim and Build Mode have been delayed many months.
Electronic Arts, the makers of The Sims series of games, announced today that they will be delaying the release of the newest iteration, The Sims 4, by several months. The game will be shipping Fall 2014 instead of early 2014 as originally planned. It's frustrating to have this unexplained delay in a game that was supposed to come out so soon.
This news is really disappointing because The Sims 4 is going to make big improvements to Create-a-Sim mode and Build Mode. EA always advertises that the Sims are more intelligent and expressive in the expansion, but the best part of any Sims game is the silliness of character creation, house creation, and play. Players will have more precise tools for customizing Sims and homes so we can continue to make the ridiculous real.
"The Sims franchise has the best fans in the world and their passion and enthusiasm is at an all-time high. Those millions of voices will fuel our development process, helping The Sims 4 to be the most ambitious and the best game."--Rachel Franklin, VP of The Sims Studio.
The Sims 3 is now four years old. It's a great game with many good expansion packs, but it is time for EA to update their features. It's impressive that The Sims 3 has eleven expansion packs as well as nine Stuff Packs loaded with new customization options, but while there is a lot of content that's been released most of those expansions have very little in the way of features. Players don't want an unpolished game, but most fans have played many hours of the latest title and want an overhaul instead of just new towns and items.
EA is always very careful with The Sims because it is a touchstone in their brand. The Sims is the best-selling PC game series in history with over 150 million copies sold as of Spring 2011. It hasn't slowed down either. The Sims 4 will add to that massive total when it eventually comes out.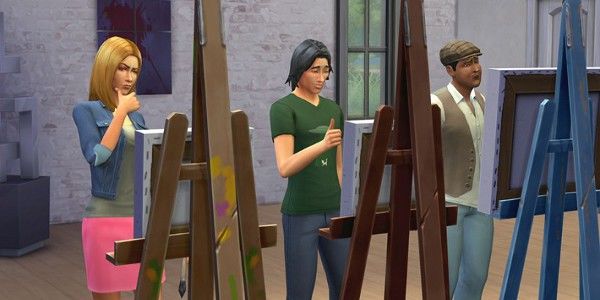 Pre-orders are available right now for anybody who knows they will want to play this game next year. Those who pre-order now will receive the Limited Edition which comes with The Sims 4 "Life of the Party" digital content. The Sims 4 is coming out only on the PC. It is primarily offline and single player, as always.
Published Sep. 8th 2017