'Dead' is an understatement .. GW2 Fashion Contest
I enjoy this look because I look like I rose out of the sea with Orr (or I at least pretend to ;P).
I feel that this mix of armor, weapons and dye make my necromancer look like she actually fiddles with the undead arts.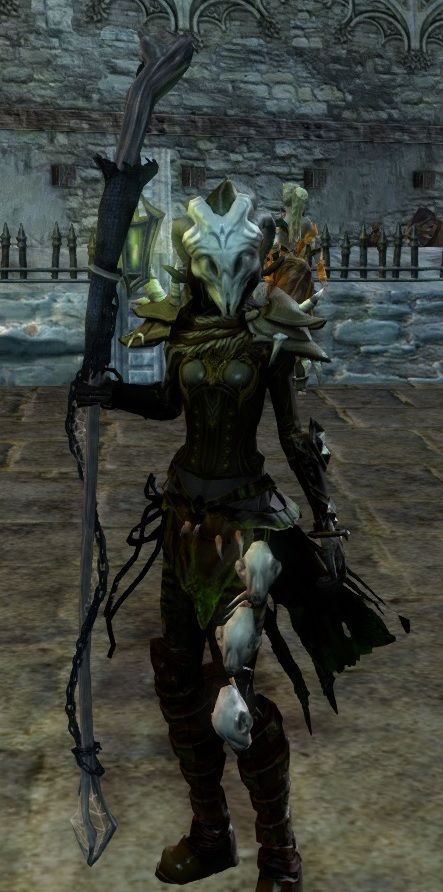 Scyythid - Sylvari Necromancer
Items used:
Fur-Lined Helm (Karma), Masquerade Mantle (hidden by helm)(Trading Post), Exotic PvE Coat (Norgu's Coat), Svanir Gloves (HotW), Shelter Leggings (Karma), Furnace Reward Boots (SE).
Weapons: The Crossing (staff), Godskull Sickle / Severed Dagger (Axe/Dagger)
Dyes: Primarily Tarnish, with marine and ebony to accent some details in the chestpiece and helm.
Without her mask she looks a bit less menacing... but she still has some flair :)
Action shot featuring the Dagger and Axe!!
And one last shot of this cutie! :)
Published Aug. 19th 2013