Release Date for Dark Souls II (and PS3 Beta) Announced
If Dark Souls II is to you what Justin Bieber is to a 9 year old girl, then get excited.
Fans of open-world RPG Dark Souls rejoice! The release date for the Xbox 360 and Playstation 3 variety of Dark Souls II has been announced.
Namco Bandai, the publisher of Dark Souls, announced yesterday that the North American and European release for the anticipated sequel will be March 11. There has been no word on the PC release as of yet.
The beta, available for PS3 users, will begin October 12. Playstation users in North America, Europe and Australia can sign up for a chance to participate in the beta by downloading a ticket from the Playstation Store. A second round of beta invites will be sent out on October 27.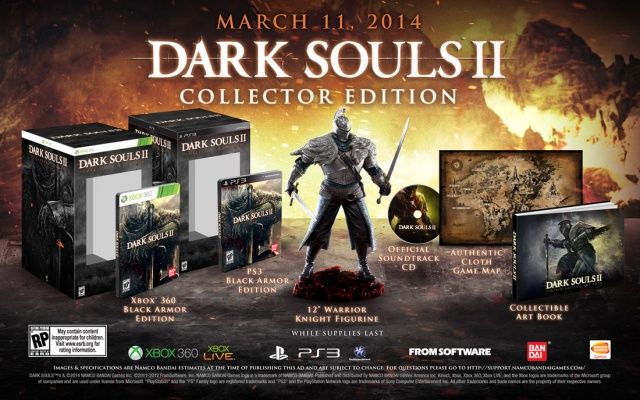 Also announced is the "Black Armor Edition" and Collector's Edition. People who choose to pre-order the game will receive the "Black Armor Edition," which comes with a metal case and official game soundtrack. The Collector's Edition will feature a 12 inch knight figure, cloth game map, collectible art book, as well as the Black Armor Edition. There's no word yet on pricing for the Collector's Edition, or for Dark Souls II.
Are you excited for the Dark Souls II release? Will you be looking to pre-order the game?
Published Sep. 19th 2013