Antilia - Indie MMORPG on Kickstarter
Right Brain Games is running a Kickstarter for their 3D fantasy MMORPG, Antilia
The small development team of Right Brain Games is currently running a Kickstarter project for their upcoming game, Antilia. Antilia is a 3D fantasy MMORPG being developed for Windows PC.
What makes Antilia different from other MMORPGs?
While the creators of Antilia have taken inspiration from other sandbox-RPGs and their favorite fantasy authors, they are working on making Antilia a unique game.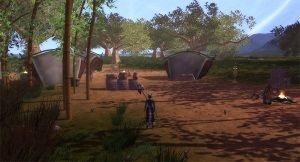 Instead of humans, elves and dwarves, Antilia will feature unique anthropomorfic aliens from the planet Forra. Each race will have vastly different gameplay. While the Taipii (fox-, wolf-, kangaroo-, deer-, and cat-like characters) have an affinity for magic, Sakii are giant flying dragons who can enter the dreamworld, and the Reisuii are rodent-like characters whose culture and technology can best be described as steampunk.
Combat will be action-based with a unique 'magic drawing system' for the magic users. But combat won't be the only focus of Antilia, with interesting gameplay for skills such as cooking, mining and fishing. With no classes or overall level, players have the freedom to pick up whatever skills they are interested in.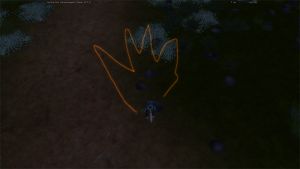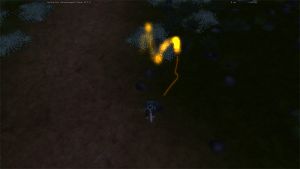 Freedom of choice is also what the planned 'virtual Game Master' system is all about. It's a unique way of storytelling that strays away from traditional 'kill ten rats' quests. It will cause events that influence the world and give the player the choice of how to act. An example would be a city under attack; will you flee and help others flee with you? Or will you stay and fight? Once the attack is over the city could be damaged and the NPCs need players help for repairs.
The Kickstarter
The Kickstarter goal is $120,000, which will be used to hire more people to the small development team and to make it possible to keep the testing server open 24/7. A complete breakdown of the budget can be found on Antilia's Kickstarter page. With the end date of January the 28th coming closer, Right Brain Games is hoping media attention and backer numbers will increase in the coming days.
Published Jan. 19th 2014