Injustice (Mobile) - Kneel Before Zod!
A new challenge brings Superman's nemesis to the Injustice Mobile App
After the recent success of Injustice's Batgirl challenge, the folks at NeverRealm Studios are offering a new quest for their Justice League battlers.
Having already made his DLC appearance in the console version of Injustice: Gods Among Us, General Zod is moving to conquer new mobile territory.
Yes, that General Zod.
This isn't your Terence Stamp or Michael Shannon Zod. Well, actually he looks more like Riddick, but who's complaining?
You DARE Defy Zod!?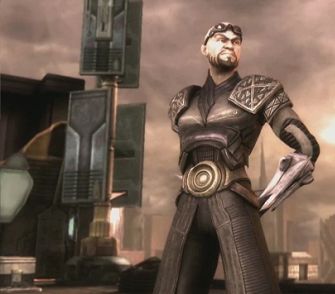 Your challenge begins on August 8th.
As with the Batgirl Challenge, you must complete 5 Series of 3-vs-3 battles to win your own Gold Level Zod. That's a total of 63 rounds, ranging from easy Bronze Levels to more and more challenging fights.
Each series of 12 or 15 fights has a prize (Zod's Belt, Chest Armor, Gauntlets, Rifle and Goggles) and prizes for completing an entire Challenge Series.
24 Fights Won - Free Bronze Booster Pack (worth 8,000 credits)
36 Fights Won - +15,000 Power Credits
48 Fights Won - Free Silver Booster Pack (worth 35,000 credits)
You only have 17 days to complete the challenge and earn your Challenge Credits.
If you don't already have a copy of Injustice: Gods Among Us on your iOS device, you can always go the Apple App store and download it. It's still COMPLETELY free to play.
Completely free. And now, with added Zod.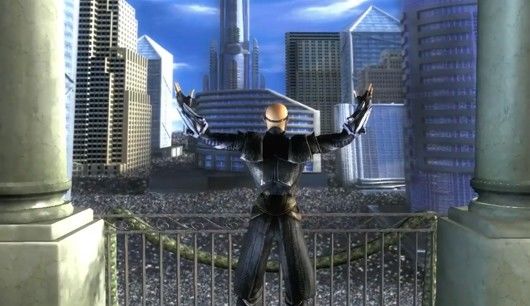 You may kneel now, puny humans.
Published Aug. 8th 2013