HuskyStarcraft - DSA Nominee for Notable Gaming Personality
Let's take a look at one of the most famous e-sports commentator, HuskyStarcraft and discuss why he deserves the DSA award for the most notable gaming personality 2013.
Do you live and breathe StarCraft? Heard of Mike Lamond or HuskyStarcraft? Well who hasn't.
Mike Lamond, a.k.a. HuskyStarcraft, is a pretty famous eSports commentator mainly specializing in StarCraft and StarCraft II and is a common sight at various StarCraft tournaments. Husky is one of the nominees for the Dragon Slayer Awards for the category of "Most Notable Gaming Personality" of 2013.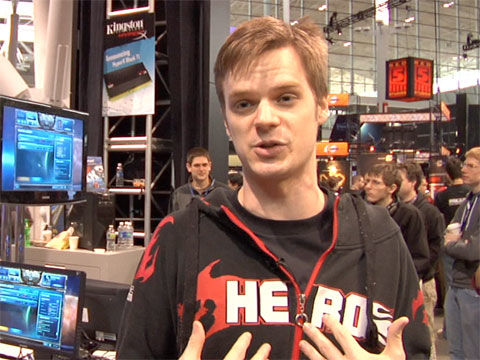 HuskyStarcraft started out his StarCraft journey at the age of 11. From that point on, he played the game for roughly the next twelve years, accumulating several thousand matches under his name. Husky started taking interest in the eSports community when he discovered GOM TV, a streaming service in South Korea that broadcast StarCraft gameplay from professional gamers. Following that, he started his own YouTube channel, providing his own commentary on Starcraft: Brood War and thus was born a great legend.
Husky's channel got so famous that he was at a point that he uploaded approximately 100 videos a month! He moved on to comment exclusively on Starcraft II: Wings of Liberty when the beta was released.
[A good shoutcast] is really up to personal preference. Some people prefer a highly analytical and educational form of casting to improve their game, while others prefer a more casual or energetic feel. I think it really shows in the quality of the cast if the person doing it loves what they are doing and really wants to help spread the popularity of StarCraft.

—Husky on shoutcasting
Since then, Husky's success has only grown with him moving on to hosting various professional tournaments with the most recent being Red Bull Training Grounds Santa Monica on June 21, 2013. He even teamed up with TheWarpzone to create a music video which was a parody of Maroon 5's "One More Night" titled "One More Fight."
So why is his commentary so awesome? Husky's commentary style has been described as matching the fast-paced progression of the game, with him often losing his breath at eventful moments. This is contrasted with HD's more composed and analytical approach to casting. In describing his passion for video games and the electronic sports scene, Husky stated,
"Gaming has always been more than just a hobby for me. I wouldn't say it's a lifestyle, but I just get so much joy out of it that I will forever try and be involved with it as much as possible[...] No outside job will ever limit me when it comes to gaming."
In April 2013, his HuskyStarcraft channel passed 750,000 subscribers on YouTube and currently ranks as the 46th most subscribed gaming YouTube channel. Go and vote for him at the Dragon Slayer Awards in the category for Most Notable Gaming Personality 2013.
Published Aug. 5th 2013