Snoop Lion's Homage to Old School Games
Go Supalion! Supalion used... Mighty Roar. It's super effective!
Snoop Lion's most recent music video for "Get Away" is a tribute to old school, 8-bit games like Pokemon. "Reincarnated" has been nominated for Best Reggae Album at this year's Grammy's. While his reggae-pop album received mixed reviews, 8-bit fans can agree to give this video a thumbs up.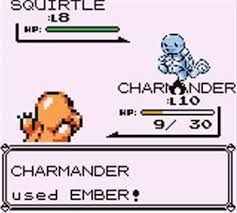 8-bit Snoop Lion walks into a town called "The Place I Love," and aggros the town trainer Major Lazer, the track's producer. After a full-blown pokebattle with creatures like Mr. Metal and Supalion, the two join forces to fight evil speakers in a side-scrolling shooter.
Like many others, I was not a fan of the album at first. But after watching Snoop's "Reincarnated" documentary, I found a new appreciation for what he was trying to do. Snoop travels to Kingston, Jamaica, to immerse himself in Rasatarian culture. After meeting with Bunny Wailer, one of the original members of Bob Marley's group, Wailer christens him with the new title Lion.
Be warned--this documentary has no shortage of reefer, and if you are a fan of Snoop Dogg, you will most likely not enjoy it, as it serves to bury Snoop Dogg and give rise to the new Snoop Lion.
Snoop seems to have his hands full with his new surnames Snoop Lion and Snoopzilla--but at least he still has time for a few old school games.
Published Sep. 29th 2017