E3 Day Zero Wrap-Up: How Does It Feel?
"Day Zero" of the Electronic Entertainment Expo is over, and the big names want you to feel it...or, feel anything, really, as long as you feel what you play.
It's hard for me to contrast the hype surrounding a trade show from one year to the next. Mostly I expect it's because everything changes year to year: the industry climate, the hardware, and the message that each company is trying to send.
In 2013, the buzz was focused on next-gen hardware and consoles as media centers. In retrospect, I walked away from the media blitz with sense that I was expected to watch more YouTube over the holidays while I waited for all the games I wanted to play. After today, I feel like I'm expected to feel something, anything, while I play all the new games I waited for last year.
There were plenty of highs and lows throughout "Day Zero," the affectionately named parade of AAA media briefings before the official start of E3. While none of what I saw today was particularly unexpected, the traditional miasma of hype and controlled verbiage was surprisingly easy to cut through this year. It's likely that savvy gamers quickly recognized exactly what it was the big developers wanted to trigger: an emotional reaction, pure and simple.
Microsoft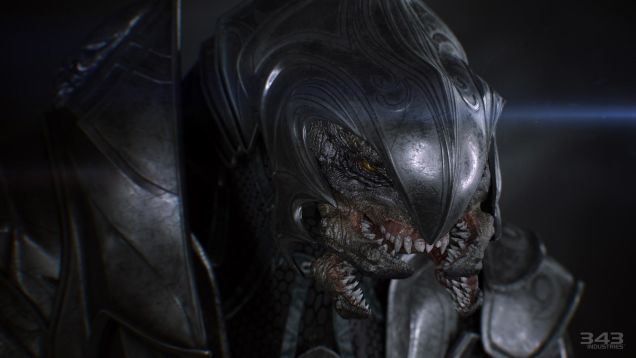 Microsoft, especially, wanted to sell this angle. Kicking off the show, Xbox welcomed E3 attendees with open arms. I half expected Phil Spencer to greet everyone at the door with a big hug, but I expect he was busy backstage, carefully arranging the lineup of shirts he would frantically swap between sets (no disrespect, I applaud his dedication).
Everything, it seems, was designed to resonate with the audience; from spliced-in snippets of developers sharing their cherished gaming memories, to announcing the Halo Master Chief Collection and footage of well-loved Halo 2 multiplayer, all polished up and shiny. Top it all off with the indy nod from ID @ Xbox and launch of Xbox Feedback, and it's clear that Microsoft wanted everyone to remember two things: that they haven't forgotten about games, and that they are listening to players.
EA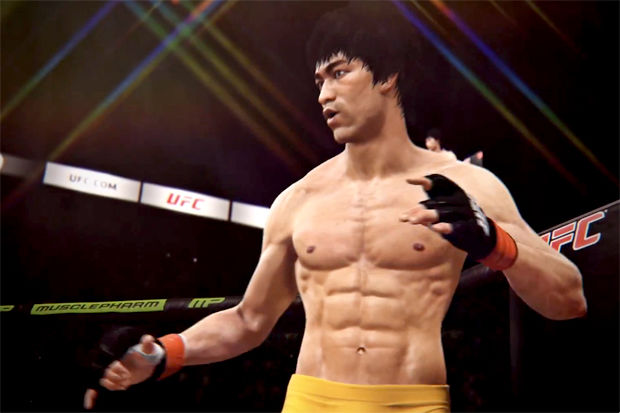 EA's typical sports-heavy presentation carried a lot of this emotional weight as well, with much talk about new, expressive camera systems and a lineup of slow motion, ballad-dubbed trailers. Even the trailer for EA Sports UFC was heavy with sentimentality for the legacy of Bruce Lee with his in-game appearance.
Ubisoft
Interestingly, Ubisoft presented a fairly no-nonsense approach to their announcements, though there were plenty of feels handed out. Backed by a litany of Aisha Tyler's self-deprecating humor and rampant enthusiasm, Ubisoft walked us through the best that the coming year has to offer from their various studios.
From the tension-wracked opening scene of Far Cry 4, to the massive community prevalent in Just Dance 2015, Ubisoft opened strong, and ended even stronger with a heart-wrenching depiction of World War I in Valiant Hearts.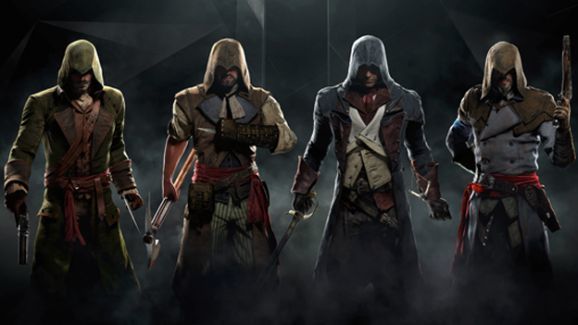 Much of this carried on through the devastating story trailer revealed for The Division and the powerful imagery of revolutionary France in Assassin's Creed: Unity. The larger part of Ubisoft's presentation seemed focused on the community and multiplayer aspect of their upcoming games. They confirmed a 4-player campaign co-op option for Unity, and Just Dance 2015 revealed a smartphone-powered mobile aspect to be released with the game.
Bundle that with multiplayer tactical shooter Rainbow Six: Siege and competitive workout title Shape Up, and it's clear that Ubisoft intends to bring everyone together to play their games.
Sony
Wrapping up Day Zero was the Sony Playstation conference, as intent as its counterpart in reminding us that their games are near and dear to our hearts.
Opening with more footage of Destiny and the anticipated The Order: 1886, they were quick to move on to more familiar, comfortable territory by announcing Little Big Planet 3; revealing not only four new lovable avatars to control, but the inclusion of all generated content from every earlier LBP game. Sony's presentation, it seems, was eager to target nostalgia with the announcement of Grim Fandango, a remaster of the Tim Schafer classic.
Also, a long line of new content from the indy developers with whom, Sony was determined to remind us, they have a long and storied relationship with. Interspersed throughout the show were letters, read by the presenters as coming from various forums like Reddit or NeoGaf, highlighting the strong connections that PlayStation has to its fans.
The Sony conference was, as most of the day's presentations, somewhat light on announcements that hadn't already been made. A few hardware announcements like PlayStation TV, and a brief teaser of a Powers TV series that would début on PS4, the announcements centered around gameplay footage ofBatman: Arkham Knight and Mortal Kombat X, plus trailers for Metal Gear Solid 5: The Phantom Pain and Uncharted 4, though few details surfaced for any of these beyond their respective trailers.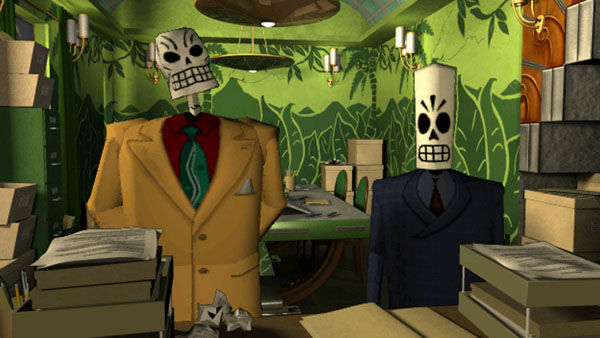 Looking back on "Day Zero," part of me is a bit disappointed that much of what we saw was merely confirmation of things previously announced, and that we will likely see in much more detail at later shows. Still, despite the reserve that the big developers had for discussing the finer points of their biggest titles, I can't help but feel relatively uplifted.
The coming year is shaping up as a great one overall for game releases. More importantly than that, it looks to be a year where the people making these games focus not so much on the hardware and apps they can throw at us, but on how we actually engage with our games. The closer they look at what we really feel when we play, they can't help but really understand what players want. Here's looking forward to a great Expo, and a great year.
Published Jun. 18th 2020