Kerbal Space Program coming to PS4
Kerbal Space Program is being ported to the PS4 at the hands of Flying Tiger Entertainment however a release date hasn't been confirmed.
Kerbal Space Program, the popular space engineering simulator in which you send Jeb to space and leave him to die, is now coming to PlayStation 4.
Maxmaps, the Producer at Developer Squad, the company behind Kerbal Space Program broke the news on his Twitter.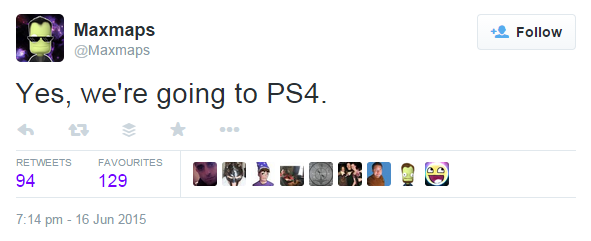 Developer Squad also made an announcement on their blog and had this to say about their decision to bring it to PS4:
As the fanbase of our game has grown, we've received a constant influx of pokes and requests from people asking us to bring our game to PS4. With the power of current generation PS4 and the flexibility and ease of use of the Unity engine, bringing KSP over to the PS4 is simply a no brainer. Space is for everyone, regardless of how you prefer to play.
They've also confirmed it'll be Flying Tiger Entertainment handling the port rather than doing it in-house. They have supposedly made the building aspect of the game work just as smoothly as the PC version. Developer Squad have also guaranteed this won't affect the development of the PC version, and due to the Unity 5 upgrade it's in fact sped it up.
Kerbal Space Program launched as an unfinished game on Steam Early Access in June 2011, but didn't see a full release until April this year. There's no confirmed release date for the PS4 version of the game yet,
Published Sep. 8th 2017