Disc Data Storage Model Pack
This prop pack includes a number of floppy discs, CD's, jewel cases, DVD cases, and a variety of different big box games and different skins for your Garry's Mod prop set. You'll be able to spice up different scenes or environments in Garry's Mod with recognizable game covers such as DOOM, Quake, System Shock 2, Metal Gear Solid, and more thanks to Steam user Spicy_Apples.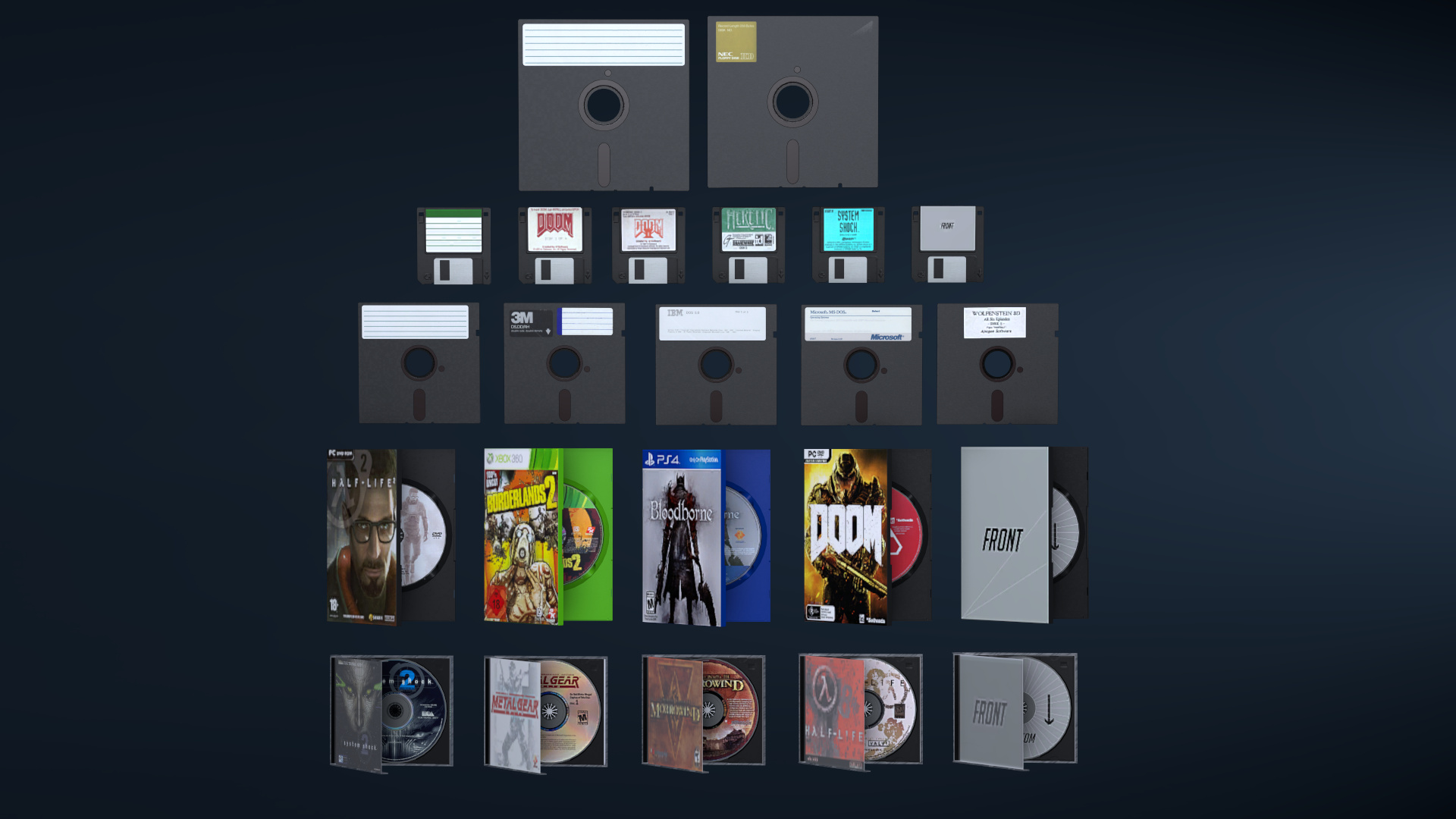 I could pretty much recreate my own room in Garry's Mod
with all these different prop packs.
Published May. 22nd 2017