End of Days in The Secret World: Issue #5 - The Vanishing of Tyler Freeborn
Forget Santa, the God of the Nine underworlds is coming and I don't think he cares if you've been good.
Mayan zombie hordes led by ancient harbingers look set to roam the land and bring new horror to The Secret World.
A new video previewing The Secret World's fifth content update has been released by developers Funcom.
In the video, Game Director Joel Bylos talks us through all the new content and features to be found in Issue #5: The Vanishing of Tyler Freeborn.
Highlights include the an assortment of new investigations and missions, a new London nightclub called The Crusades, a curious and complex sounding auxiliary weapon called quantum bracers and a new storyline arc involving the titular Tyler Freeborn, a blogger who has been investigating the mysteries of Solomon Island.
It is great to see Funcom's development team taking full advantage of The Secret World's contemporary setting and occult nature by prodding the world's collective neurosis about the Mayan prediction of the apocalypse with a series of special in-game events concerning the End of Days.
Forget Santa, the God of the Nine Underworlds is coming and I don't think he cares if you've been good.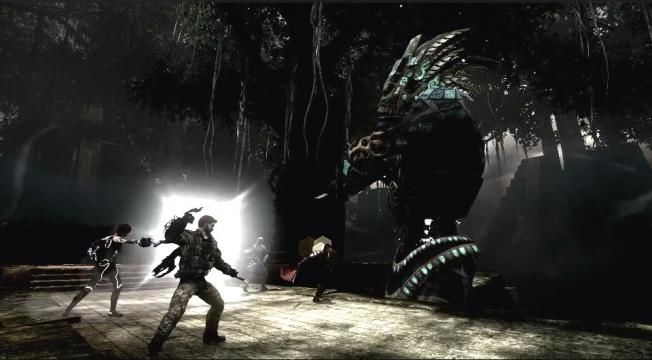 Source: @funcom_tsw
Published Dec. 24th 2012