Five Nights at Freddy's 3 Official Trailer Released
The Five Nights at Freddy's 3 official trailer is out!
How long has it been since Five Nights at Freddy's 2 was released? Not long now, but here we are just a few months later and the third game already has a trailer and it's super spooky!
There have been a bunch of fake Five Nights at Freddy's 3 trailers on YouTube for a while now, but this is the real thing uploaded by Scott Cawthon himself and there's already a Freddy's 3 Steam Greenlight page to push it onto the platform at release.
We all know the Steam Greenlight page for Freddy's 2 was either not completely truthful or a little misleading -- it's a popular and well-founded theory that Freddy's 2 is a prequel to the first game, which made the Greenlight page's claims of facial recognition a little shaky.
So is the Greenlight page for the third game to be trusted? The information given so far is a little scarce:
Five Nights at Freddy's 3 will be taking place 30 years after Freddy Fazbear's Pizza closed down.

The building is being changed into "Fazbear's Fright: The Horror Attraction," with the owners hoping to "relive the legend."

Remnants from the old restaurant are being used in the attraction for decoration.

There is one animatronic, and he's.. pretty scary.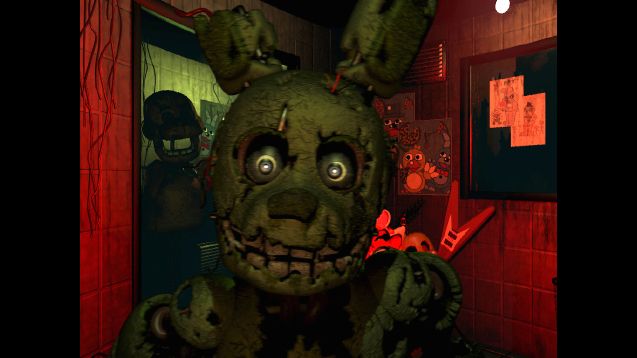 It's hard to say who this is because his coloration points to Golden Freddy, but he has Bonnie's ears -- not to mention he's pretty torn up.
On top of all of this, there looks to be a new gameplay mechanic in place using a computer, as seen in this screenshot.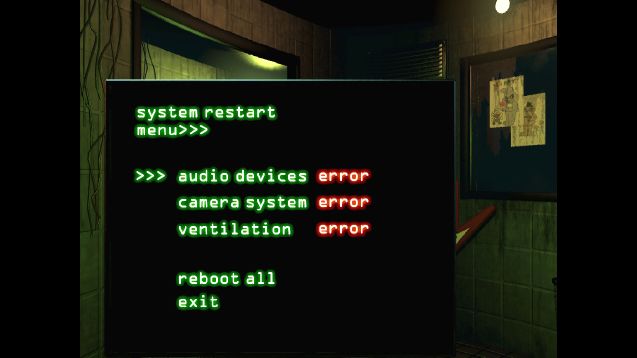 Whatever's in store is sure to be a treat! Even the trailer looks more scary than the second game. Will Five Nights at Freddy's 3 be just as or even more scary than the first game? We shall see!
Published Jan. 26th 2015