WildStar Release Date Leaked
A release date for Carbine Studios' WildStar has been leaked along with some preorder bonus information.
If you're still on the hunt for one of those elusive WildStar Beta keys, you may not have to hunt much longer.
The release date for Carbine Studios' WildStar has been leaked. According to a now deleted post from Gamerzines, the highly anticipated MMO will be available on June 3rd.
In addition to the WildStar release date, information about the game's preorder bonuses were also leaked. Preorders, which will begin March 19th, will come with access to Beta weekends, a three-day head start, an exclusive rocket house ship model, an exclusive Housing Trophy vanity item, an inventory bag, and more.
Gamerzines was quick to realize their mistake and take the post down, but Reddit was a bit faster. A cached version of the site was posted along with the following image.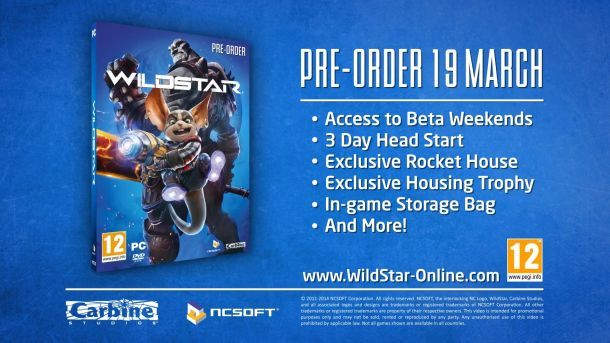 While it's probably disappointing that this information has leaked ahead of schedule, Carbine probably isn't too shaken up about it. According to GameZone, the studio announced at a recent press event that a release date would be announced "very, very soon."
We'll keep you updated on an offical announcement and all other WildStar related news.
Published Mar. 11th 2014