Ludum Dare 26: Notch and Other Notables
Our top choices from Ludum Dare 26.
The Ludum Dare competition is a video game development competition, first held in 2002. For 48-72 hours developers from across the country compete to create a game. The theme is not revealed until the very last minute, so developers have to craft their concept from scratch. The creative output will then be judged over the next three weeks. But you can start playing entries now to see which ones are your favorites.
The theme this year was "minimalism," and it's interesting to see what developers made with such a simple concept. In past years, developers have used Ludum Dare as a chance to test out concepts and to create bits of games. World of Goo was originally a Ludum Dare entry.
Note: For this article you may need to download the Unity Web Player, but if you're an indie game fan you might already have it.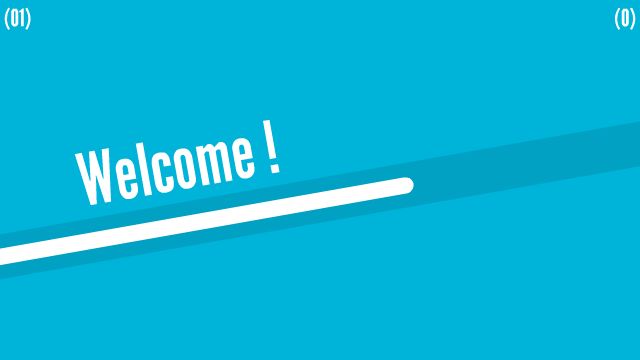 The first game that caught my eye was (Follow the) Line by Chman. The game is a pretty inventive use of the minimalism theme, since it is a one button game. While the game is silent, it involves tracing a small predetermined path with your line. It is a very zen game, and you can play it here.
Particle Swarm (not pictured) by KamuKuda is another fascinating game. Though the controls can be a bit precise and not as finely tuned as a more developed game, the music is appropriate, and the whole game has a very beautiful, polished feel. Play here. The point of the game is to draw obstacles and send all of the particles into the black hole.
On the mildly addictive side of things is hru by gilmore606. You bounce on top of a set of chime like objects towards the top of a tower. The game feels like a finished product, and not like something hacked together in 48 hours by a single developer. You can play it here.
Where therefore we go by pjchardt is a game that has stuck with me since I started playing it. The game is hard to explain, but as a one commenter put it, "This is not only a game, it's art." I personally enjoy the way that the developer gave instructions to play the game without explicitly stating them. It's definitely worth a FULL play through, and you can do so here.
XYZ by ataxkt is a "unique atmospheric puzzler about shape and space across dimensions." As one of the commenters said "I don't know if I was stumbling on the answers or if my brain was subconsciously figuring them out." With a non-invasive sound track and a simple interface, it's an incredibly stylish and fun game. You can play it here.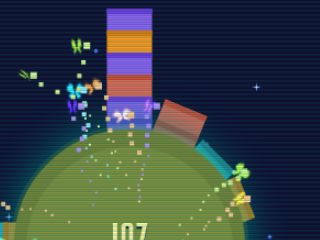 Cube cube cube by rezoner is another game that falls into that instantly addictive category. All you have to do is stack three blocks of the same color on top of a green planet that you rotate. It's so simple, and easy to fall into a trap where you just can't stop playing. With a delightful atmospheric soundtrack and easy to learn controls, the game is already something I plan on going back and continuing to play. You can play it here.
Notch (of Minecraft fame) has been a regular competitor in Ludum Dare, and his game is documented in length here. But his game is slick and stylish and definitely a must play of the Ludum Dare entries this year. It is playable here.
You can check out the rest of the entries here.
Published May. 3rd 2013