Xbox Music Released for iOS and Android Devices
Xbox Music comes out a week before Itunes Radio putting more pressure on Apple.
Itunes Radio is anticipated to be one of Apple's next great moves. Expected to release sometime this week I know many people are going to use the app as their go-to streaming service even possibly replacing service like Pandora and Spotify. But today Microsoft has released an app called Xbox Music. Some of the features can be found at the Xbox website.
Features include:
Streaming. You can search and stream millions of songs through a variety of categories such as artist, song or album.

Downloads. You can download songs to your phone, tablet or pc. It also helps you create playlists and lists of some of your favorite songs.

Unlimited Access. Get access to all your music immediately streaming your songs online. Downloaded songs are available offline as well.

Unlimited Skipping. If you don't want to listen to a song you have the leisure to skip and move on to the next.

Cloud connected. All your music is easily stored in the cloud so you can access it anywhere on any device.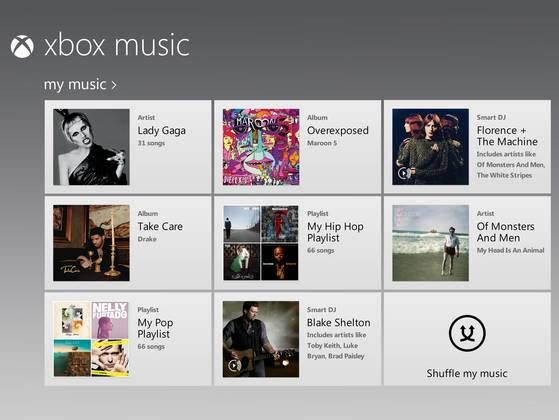 The Xbox team wants to move toward more of an all-in-one entertainment device and Xbox Music might help their sales especially with people who don't particularly like Itunes or any of the other radio services. But with consumers who already have accounts at other services, Microsoft will probably be hard-pressed to convince them to change services. I love Pandora and I already have my playlists set up and everything, unless I had an Xbox I wouldn't even consider switching; it would be too much of a hassle.
It's more expensive too, sadly.
Xbox Music subscriptions will run you about $9.99/month although the app is a free download. But sites like Pandora are only $3.99/month, so why would I want to pay more for basically the same features? The app works with PC, tablets, Window Phone, iOS and Android devices and the Xbox 360.
Are you looking forward to getting Xbox Music? Or if you already have it, tell us what you think below!
Published Sep. 9th 2013