New Xbox Video Hints at Halo 5, but We May Have to Wait for Any More Info
Xbox's latest video showed off the Xbox One and a quick shot hinting toward the much anticipated Halo 5.
The video titled "Xbox One Design Show" was uploaded to the official Xbox channel Thursday and featured some sexy music, displaying the Xbox One like an expensive car commercial showing off all the goods.
But if you didn't watch it closely, you would have missed the quick flash at around 50 seconds that shows a hint towards Halo 5: "Pit Bear is shown playing Halo 5—Infinity Slayer on Haven."
Not much is known about Halo 5 except what is found in the trailer that was released at last year's E3. The trailer features a figure wearing a hooded cloak walking in a desert when a robot rises out of the sand and into the sky. The robot isn't a kind that halo players have seen before, but its shape and lights suggest that it is a Promethean creation, even though they were destroyed in Halo 4. When it opens up its wings, the figure's cloak falls off and reveals Master Chief.
Though there has been much teasing for the game, no real information has been announced concerning a release date except that it is coming out this year. But on February 27, Microsoft studio head Phil Spencer said "Halo news will be coming at E3" on his twitter, which is where fans heard about Halo 5 last year. E3 will take place June 10th-12th in Los Angeles.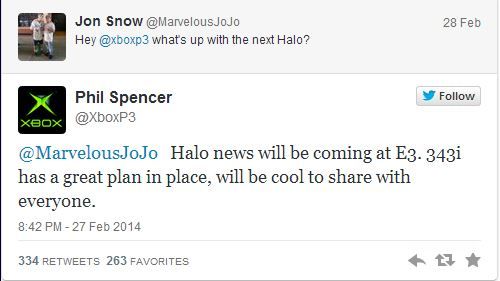 Some believe that Halo 5 is actually going to be an anniversary remake of Halo 2 and the next new Halo story will debut sometime next year. According to vg247, the Halo 2 Anniversary edition will launch later in this year with beta keys to Halo 5 which will debut in 2015. However, it can't be said if this is a sure thing, so I suppose we will all have to wait until June to find out.
Published May. 13th 2014