The Crew Closed Beta Announced for Xbox One and PS4
Ubisoft announced a closed beta for The Crew on Xbox One and PS4 to start sometime in late September.
Ubisoft issued a press release announcing that current-generation console gamers will see a closed beta for Ivory Tower's The Crew by late September, with more concrete information to follow shortly.
PC gamers already saw their closed beta for the game from July 21-25, and they will see another beta starting August 25 and ending the 29th.
If the PC beta is any indication for what's to come on the current-gen beta, players will be allowed to free roam the entire game map, East Coast to West Coast, with focused missions, PvP races, and skill challenges available exclusively in the Midwest and East Coast regions.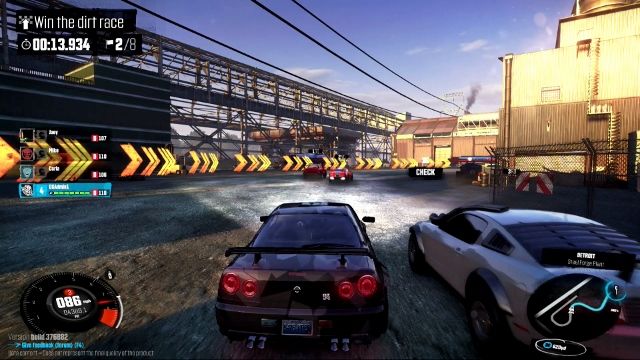 Vehicle choices will be limited to lower level cars (as seen above), and customization items will be less in-depth as well, acting more as teasers than as representations of what we're to expect from the final product when it releases November 11.
Alongside this news was the announcement that the open-world racing of The Crew would be made available to Xbox 360 gamers as well. Fuel developer Asobo Studios is working the 360 port, with help from Ubisoft Reflections and Ivory Tower. No closed beta has been announced for the 360 version of the game.
Ivory Tower's arcade racer MMO promises open world driving on a larger scale than anything the gaming world has ever seen, with a coast-to-coast drive time of about 40 minutes and absolutely no loading screens.
To register for the closed beta for either PC or current-generation, visit Ubisoft's beta page for the game--unfortunately a Uplay account is necessary--and sign up! To expedite the process, guaranteeing yourself beta access from the start, preorder the game here.
Published Aug. 17th 2014