Nintendo to Release New Hardware for "Emerging Markets"
Nintendo hopes to increase profitability with a new low-priced console for "emerging markets" and a "Nintendo Figurine Platform" similar to Skylanders and Disney Infinity.
It's no secret that Nintendo hasn't been doing so well as of late. The Wii U performed below Nintendo's lowered expectations for the fiscal year and the 3DS also failed to reach projected sales margins, resulting in the company posting a $229 million loss for the year. This is Nintendo's third straight year of annual losses, reaching a combined total of $1.18 billion.
Despite how dire their situation has gotten, the Kyoto-based company still has a few tricks up its sleeve. Besides relying on popular first-party titles such as Mario Kart 8 and Super Smash Bros., Nintendo has also revealed a plan to introduce a new, completely original, low-priced console for "emerging markets."
It Might Take More Than First-Party Titles to End This Slump
In an interview with Reuters, Nintendo CEO Satoru Iwata explained that the new console would be marketed to consumers that have less experience with video games and less disposable income compared to their usual audience. After China's recent lifting of the 14-year ban on foreign game consoles, the Chinese market is likely Nintendo's next target. Microsoft already has plans for a Chinese release of the Xbox One and next year Nintendo is sure to follow.
In an interview with Bloomberg, Iwata had this to say about the new console.
We want to make new things, with new thinking rather than a cheaper version of what we currently have. The product and price balance must be made from scratch.
In a meeting with investors Wednesday, Iwata didn't share any details about the console or the markets being targeted. What was revealed, however, was a new "Nintendo Figurine Platform", similar to the Skylanders and Disney Infinity franchises, that utilizes collectible toys able to share data with Nintendo games.
Nintendo Hopes to Capitalize on the Popularity of Skylanders and Disney Infinity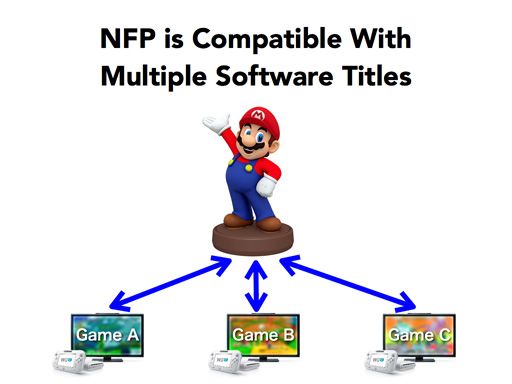 The figurines will be able to read and write internal data through near-field communication technology. The Wii U gamepad already has the ability to communicate with the NFP and a peripheral will be released in the future allowing the 3DS to do the same through "infrared communication." Iwata stated that several games that will support the platform have been in development and that more details will be shared at E3 in June.
Published May. 8th 2014