Thief Release Date Announced For Early 2014
Square Enix releases launch date, trailer, and box art for newest Thief game.
Fans of the long awaited Thief title will not be waiting for much longer. Square Enix announced that Garrett will be returning on February 25 in North America and February 28 in Europe and other territories.
The Thief franchise has long been lauded for it's stealth elements. It served as inspiration for several current gen games, including Dishonored. Gameplay follows a cunning thief named Garrett as he navigates between the ruling Baron Northcrest and the people of Orion. Garrett's primary weapon is his stealth, as well as water arrows and blackjack.
The release date was dropped at the same time as the newest trailer, which still appears to consist entirely of CGI clips rather than gameplay, but the release date is months away. Also announced recently was the boxart for the newest Thief incarnation: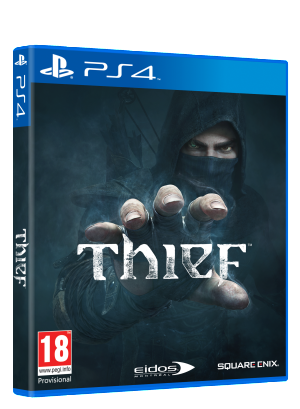 The game promises to show you a city on the brink of a revolution, and the trailer seems to deliver on that promise. Hopefully more gameplay will be released soon.
The reboot will be playable on current as well as next-generation consoles, including the PS4, Xbox One, Xbox 360, PS3 and PC.
Published Aug. 16th 2013