Tired Of Waiting For A Hearthstone Beta Key: Try Infinity Wars
Tired of waiting for a Hearthstone beta key? Try Infinity Wars!
We recently received an email from Blizzard welcoming us to the Hearthstone™: Heroes of Warcraft™ beta test for the Americas! Hearthstone™: Heroes of Warcraft™ is an upcoming free-to-play digital collectible card game from Blizzard Entertainment.
Unfortunately, getting access, even if you have a key, can be a bit of a struggle and in the end we had to change our Battle.net password in order to get the big blue "Play" button to appear.
Enter Infinity Wars--originally crowd-funded on Kickstarter, though now Indiegogo. This Aussie studio animated "classic gameplay" digital trading card game delivers a brain-stimulating strategy that's worth trying. Especially if you are still trying to get access to Hearthstone.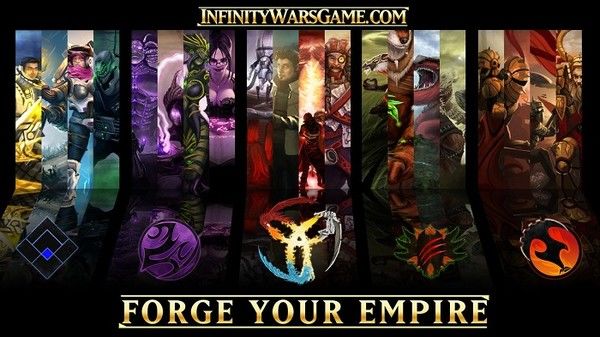 We spoke to James Jones, Community Creator of Lightmare Studios; as a gamer himself, he had this to say about the competition:
Hearthstone is a flashy, fun, well polished game. They are leaps and bounds ahead of us in terms of graphic and audio quality, and that's fine. We're focused right now on making sure the gameplay and the mechanics not only work properly, but that we maintain a deep, complex, and highly cerebral metagame. Once all that's completed, THEN we can move to polishing our Beta.
We'd have to agree with him. Hearthstone has quite a bit of flashy extras that make it very fun to get sucked into... this includes how Blizzard very quickly gets into your wallet via game decks and access to the Arena. But Infinity Wars is a game designed with the hardcore strategist in mind.
Gods of Mayhem founder, Andrew R. Wilkins, agrees with James that for players not familiar with the genre, Infinity Wars can be picked up rather easily; yet it takes quite a bit of effort to master its intricacies and complexities. James continues to say:
Infinity Wars prides itself on being a classically influenced TCG with the enhancements and modifications only a digital platform can provide. This means that our game will feel familiar to those that have been fans of the genre for a while, yet there is enough innovation to make it feel brand new and exciting to the same people.
Have you heard enough? Looking for a beta key? Well we have 100 beta keys to give away! Come play with us!
Published Dec. 8th 2013