League of Legends Not Patching? UK Porn Filter Blocks More than Porn
League of Legends is getting classified as porn - at least according to the UK's new default filters.
Arguably one of the biggest games to hit the competitive circuit to date, Riot Games's multiplayer online battle arena game, League of Legends, was the most played PC game in North America and Europe in 2012 according to Forbes.

And now LoL players in the UK are claiming that the country's anti-porn filters are preventing their games from properly patching.
What started as a League of Legends subreddit post has grown into a pretty big news item as more and more players are noticing a problem. The original user suggests that the anti-porn filter is blocking certain files since they contain strings of letters that make up the word "sex."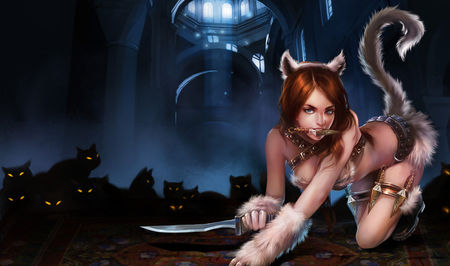 UK ISPs search for pornographic content and block anything that matches certain words or phrases in the filter. According to the Huffington Post:
"Last week, Prime Minister David Cameron announced online porn would soon become automatically blocked in order to "protect children and their innocence." The filters will be implemented by the UK's major internet service providers, which encompass 95% of British web users."
Unfortunately, it was also found that according to a report by the digital advocacy organization Open Rights Group, the filter also blocks violence, alcohol, terrorism, smoking, 'web forums', and 'esoteric material'.
For LoL players specifically!
If your patcher logs show lines like this:
RADS::Common::HTTPConnection::GetFile: File not found
It is happening because of files with names similar to these:
VarusExpirationTimer.luaobj

XerathMageChainsExtended.luaobj
If you are in the UK and experiencing this problem, you can do one of two things:
have a friend zip the patch contents and send it to you every time it patches
call your ISP to lift the default blockade
(Note: It could also have nothing to do with the ISP anti-porn filters and because of your router protection settings which might also block the word 'sex'.)
Just one more annoyance that isn't going away.
The default-on filters implemented by the four main private internet providers in the UK, is to encourage more users to keep them according to Open Rights Group Executive Director Jim Killock:
"We know that people stick with defaults: this is part of the idea behind 'nudge theory' and 'choice architecture' that is popular with Cameron."
It looks like the UK is imposing Big Brother morality judgments on the content that you're able to see... and not even doing a very good job of it either.
What do you think? Hasn't anyone learned from the Great Firewall of China yet?
Published Jan. 22nd 2014