Create your own Adventure Time
Make your own Jake and Finn adventure!
The cult Dungeons and Dragons inspired hit, Adventure Time, has been given a new lease on life. Now you can create your very own Adventure for Finn and Jake to follow through Cartoon Networks website.
Thanks to Yamago studio (Ben 10 Omniverse Collection, Goooaaal) you can add enemies, different floors to land on (tip – the ice melts), and try get either Jake or Finn to your ending, whatever you may choose that to be.
Designed in 6 easy steps it's something that even the most age appropriate fan of the show can be creative with.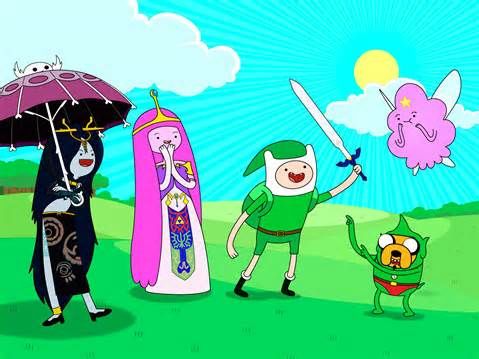 Firstly choose your template from either a completely blank slate or from one of the twenty pre-started ones, then a background – from the icescapes to a Giza-esque style desert. Now comes the fun part; do you pick Finn with his sword throwing or Jake with his stretchy punch? Next it's time to pick your goal, what will your friends have to achieve to have won the level, is it as simple as getting to the door, or maybe collecting all of the gems?
Finally choose your walls and floors, the objects Finn or Jake will encounter, and the hazards that will slow them down! Gems to collect, potions to drink, and enemy creating machines, mix it up how you like, but don't make it too hard at first.
To end with, to prove your game can be completed you need to test it, and complete the goal. This was where I first hit an issue, too many baddies! Back to the drawing board it seems. Second attempt, lava hurts even from below.
But have fun tweaking away, and once you have explored some of the other games that have been created by using simple directional keys to move, you can get to work collecting those 9 badges!
Published Jul. 11th 2013