What's New on GameSkinny - August 20th
These are all the changes coming to GameSkinny, August 20th 2013.
We've been working hard to bring you all these amazing changes to GameSkinny. Below is a list of said amazingness.
Profile Progression
Your profiles now have levels and titles that you can earn. When you gain a level or acquire a new title, they appear in your profile stream! More info on levels and titles.
Suggested Titles
Can't think of a good topic to write about, but really want to write? We now have a pool of randomly generated titles to help point you in the right direction.
New Article Category - Contests
We've now added Contests to the list of post categories. We have started doing many more contests here at GameSkinny and now you can too! There is nothing stopping you, the contributor to come up with a contest and run with it.
Informative Tags
Tags now display the total number of other articles containing that tag.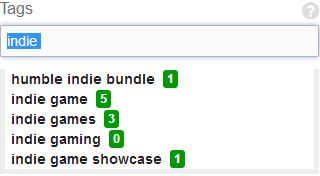 Weekly Stat Tracking
Weekly stats email that displays your article performance from the past week.
RSS Feeds
You can now specify your RSS feed to featured, promoted, or a specific game:
https://www.gameskinny.com/feed/rss2/content/featured
Featured Content
https://www.gameskinny.com/feed/rss2/content/promoted
Promoted Content
Find even more information on our RSS feed here.
Miscellaneous
We also added Linux to "Desktop" as a game platform and, of course, various bug fixes!
Editorial Feedback Requests
More info on this coming soon!
There are no games, platforms, genres, or tags associated with this post.
Published Aug. 20th 2013