Female Streamer Gets Robbed At Gunpoint, Viewers Call Police
Popular Twitch streamer, Sajedene, gets robbed mid-stream, while her viewers attempt to save her by alerting authorities.
Gamers and viewers all over the world came to the aid of popular streamer, Sajedene, around 5 a.m. June 5th, 2014.
While in the middle of a DOTA2 match, a sequel to the mainstream MOBA Defense of the Ancients, Sajedene was streaming normally when spectators heard an offputting noise and men yelling inaudibly in the background.
Startled, we see Sajedene throw down her headset and rush out of sight, just in time to see a man dressed in all black enter the room, clearly holding a handgun, and shouting for an anonymous recipient to "stay on the ground."

In a longer clip, her friends continue to play the game without realizing their teammate is in danger making playful remarks such as "Wow, she's actually AFK on stream," and "Welcome to the AFK Saj show."
Her Twitch viewers, however, took it upon themselves to come to the rescue by contacting the players to figure out where the ill-fated streamer lived. After a couple of intensified minutes, onlookers can hear her teammates realize the severity of the situation when a Twitch viewer messaged one player directly.
The stream goes quiet once her friends scramble to find a friend that knows her address, and can successfully direct the police to her exact location.
"The person that made the original call was in Europe, they called someone here in the United States. That person then called the Tempe Police Department." - Lieutenant Mike Pooley Tempe, Arizona Police Department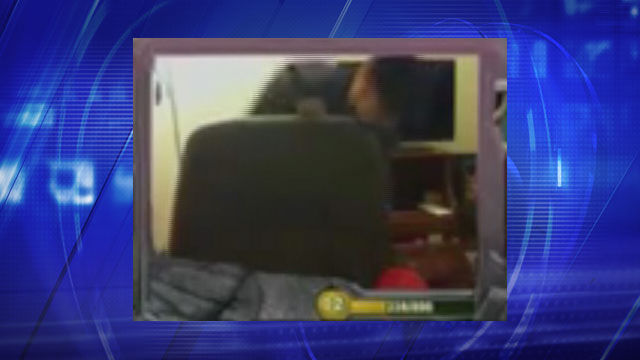 According to police reports, the suspects were unaware they were on camera, as the girl's webcam continued to stream them walking around her room, picking up various items such as electronics, guns, and (as the video ends) even her computer.
"I wasn't actually there, I have a friend that streams video games online through a webcam, and I had a bunch of people tell me that someone came in with a gun, and it looks like they were robbing them." - 911 Caller
The police department was notified in time to make one arrest, as the suspect was still on the premises upon their arrival. He has been identified as 27-year-old Edgardo Martinez, and is now facing charges of armed robbery, kidnapping, first-degree burglary, theft of a firearm, and theft of a credit card.
Unfortunately, the police are continuing to search for his associate who escaped on foot. He is being described as a "Hispanic male with scruffy facial hair, wearing a long-sleeve gray shirt and black pants."
Lt. Pooley has claimed that none of the victims were injured, as the other people in Sajedene's house were being held in a back bedroom while the robbery occurred. The thieves planned on holding them hostage until a nearby bank opened for them to withdraw money.
A Community Coming Together
Despite the unfortunate unfolding of events, this is a great example of the gaming community banding together to come to the rescue of a fellow player.
I can confirm that @Sajedene & @SUNSfanTV are ok. Very shaken up but ok.

— Matthew Bailey (@Cyborgmatt) June 9, 2014
Published Jun. 18th 2014