Microsoft Launching Original Programming Through Xbox
Microsoft Will Begin Airing Original Content In The New Year.
Microsoft announced today they weren't making enough money, and had to diversify income streams. Well, maybe not in so many words. However, they did announce their intent to launch original TV shows starting "early" in 2014. Microsoft's President of Entertainment and Digital, Nancy Tellem, made the announcement yesterday. The service will work for the early adopters of Xbox One, while also being available on Xbox 360.
Microsoft has had the idea to stream original programming dating back to 2012 when they originally hired Tellem. Tellem admits to having trouble launching programs while trying to determine exactly who would be watching 'Xbox Original Entertainment' (coined that myself *dusts shoulder off*). Is it mostly gaming culture, therefore should be gaming shows? Would Xbox gamers be more receptive to serialized programming, or short mini series? Would it be exclusive to Xbox gamers?
It seems Microsoft has finally picked a direction for their programming department and decided to move forward with it in the coming months. No hints were dropped as to the title of a show or what could be coming in the new year. Our only hint is a reference to the fanboy wet dream that is Steven Speilberg's Halo.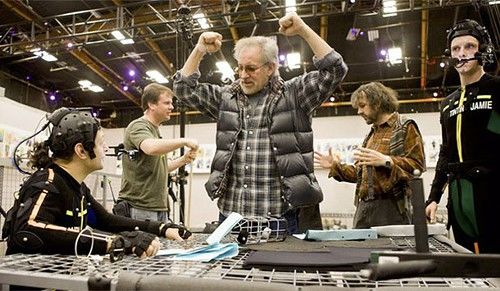 **Somebody better scratch my back RIGHT NOW**
My Thoughts
Microsoft may have put the idea of Original Programming on hold in 2012 while finishing up on the Xbox One. If Microsoft can make Xbox One an all in one entertainment system like they hope, then having original content could produce massive sales in the near future. With the success Netflix has had creating their own programming, if Microsoft can produce a successful Halo TV show... I think they'd own all the money.
What do you guy think? Would a great original program be enough for you to buy an Xbox One (if you weren't already thinking about it)? Should Sony think of something similar or is this too far for a system we all just want to play games on? Let's discuss!
Published Dec. 15th 2013