The Humble Sid Meier Bundle - Civilization and More
A new Humble Bundle is available for Sid Meier's Civilization franchise. Pay $15 and receive over $120 worth of Civilization games and expansion packs. Act fast!
A new Humble Bundle has been announced today, and it's all about Sid Meier's wonderful Civilization games. You'll be able to grab your hands on some oldies and some newbies in this wonderful game franchise.
Games Included
There are many games included, and the money they costs spans over to $15 for the entire bundle. Not a bad deal if you look at their prices in your local retailers and online through Steam.
Pay anything you want and receive the following games:
Sid Meier's Civilization III Complete - This game pack includes the original Civilization III plus expansions Play the World and Conquests!. Enjoy playing against your friends in this old-timey Civilization game that will whisk your time away. (Currently $4.99 on Steam)
Sid Meier's Civilization IV: The Complete Edition - A new Civilization game compared to Civilization III, which brings more tools and ways to play and win. Receiving a title in top ten games of 2005, this game rocked the multiplayer world of conquest. (Regular edition currently $19.99 on Steam)
Sid Meier's Ace Patrol - It's time to do a barrel-roll as you take control of WWI fighter planes to protect the skies. How will the war fare out with you in the cockpit? (Currently $4.99 on Steam)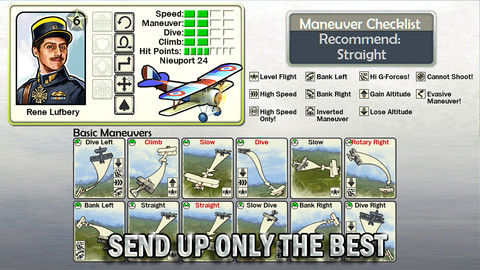 Sid Meier's Ace Patrol: Pacific Skies - Set within WWII battles, you'll fly the iconic American and Japanese fighter planes representing the army or navy. The war is in your hands, and those of your soldiers. (Currently $4.99 on Steam)
Sid Meier's Railroads! - One of the best railroad building games of all time, where you're the one in charge. Face against other rival tycoons to be the best you can be.
At the moment if you pay more than $7.62, you'll get the previous games and also:
Sid Meier's Civilization V - An addictive strategy based game, with a wonderful diplomacy system. This game brings the best of the previous plus better cunning rival leaders. (Currently $29.99 on Steam)
Sid Meier's Civilization V: Gods and Kings DLC - The first expansion for Civilization V bringing more religion into the gameplay. This DLC brings nine new wonders, nine new civilizations, three new original scenarios, and numerous new techs and buildings to make the gameplay more interactive. (Currently $29.99 on Steam for DLC)
If you're feeling a bit more daring, you can pay the lowest amount of $15 or more to gain the earlier games and this big bad boy:
Sid Meier's Civilization V: Brave New World DLC - This second expansion for Civilization V brings international trade and diplomacy into focus. The influence you have will be the key when playing this DLC. Within this DLC will add nine new civilizations, eight new wonders, two new original scenarios, four new gameplay systems, and numerous buildings and technologies to explore. (Currently $29.99 on Steam for DLC)
I don't know about you guys, but I'll definitely be purchasing this Humble Bundle. As of this article, you'll have 13 days to act upon these gaming urges before this bundle flies out the window.
What do you think about the Civilization franchise?
Published Feb. 4th 2014