Terraria 1.2.3 Update - Dyed Wings!
From the creator himself, Andrew Spinks has announced some new information on the 1.2.3 Terraria update.
Some more news is available from the creator, Andrew Spinks, via his Twitter account. Spinks tends to use his Twitter to announce the upcoming updates for Terraria as well as give us a sneak peek of things within the update. Thanks to the wonderful world of social media, you'll see first-hand what dyed wings will look like, and much more.
Dyed Wings!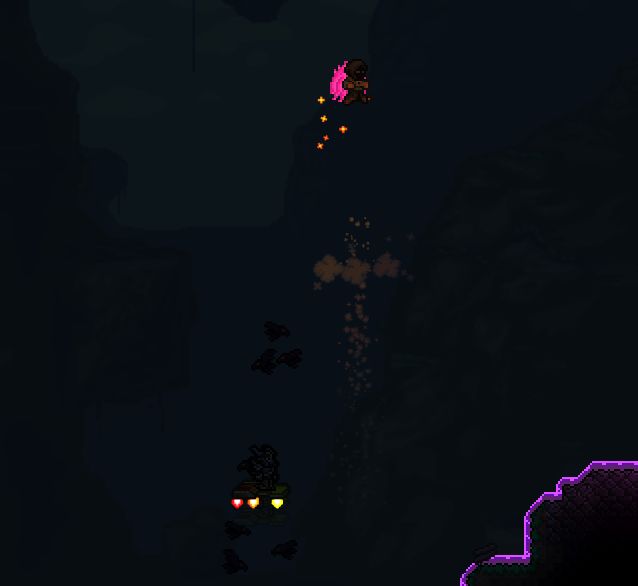 It's well-known that you can craft wings within Terraria, but the 1.2.3 update, which is expected around February 16th, will let the user dye their wings many different colors. By the looks of this, the color dyeing will also affect hover-boards.
Fireflies?
Along with the wing updates, Andrew Spinks and the guys behind Terraria are also developing fireflies that will sit upon the trees, and fit inside bottles if a net is developed. You might think fireflies aren't that amazing, but it can be very gorgeous while playing Terraria in the pitch-black and seeing these little flashing creatures high up in the trees and sky.
How do you feel about this upcoming Terraria update? What would you like to see? Comment below!
Published Jan. 26th 2014