Grand Theft Auto V Companion App
Grand Theft Auto V Companion App!!
Grand Theft Auto V is coming out on the PS3 and Xbox 360 2/17/2013. Rockstar games has decided to make a companion app for this cool game. The app is called Grand Theft Auto: iFruit and is now available in the iTunes store.
About Grand Theft Auto V
Grand Theft Auto V is set in Los Santos and is about three different criminals. You have Franklin, who used to be a street gangster and now wants to make real money; Trevor a maniac who looks forward to his next big score; and Michael, a professional ex-con who is not happy about his retirement. These three will do anything to get what they want.
You can jump back and forth between the three characters and experience an all new Grand Theft Auto.
The App
The app will give you all the latest Grand Theft Auto V news. You can see whats happening with Rockstars Social Club and you can even effect certain things in your copy of Grand Theft Auto V!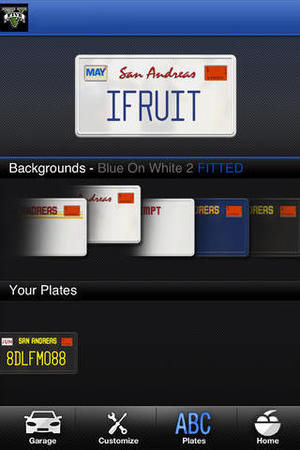 The iFruit will let you make your own car! You can paint it, have window tints and awesome wheels. The best thing about creating your own car is that when you next play your Grand Theft Auto V game your shiny new car will be waiting in your garage!
For animal lovers there is a dog you can take care of named Chop. You can pet Chop, feed him, play with him and train him. The happier Chop is the more rewards you will get! Keep him happy and you can unlock items on walks and have him like you more in the main game!
If you are getting Grand Theft Auto V then you should get this app, its free!
Published Sep. 16th 2013