Mario Kart 7 vs Earlier Installments, A Short Review
A short review giving the run-down on how amazing Mario Kart 7 is compared to the earlier editions of the franchise.
When I received my Nintendo 3DS, one of the few games I knew immediately that I wanted was Mario Kart 7. I've always been a fan of the game, but this new version gave me more reasons to keep up to date with the new editions that come out.
Gameplay as a Hand-held
In my earlier years, I played the Nintendo DS version of Mario Kart and found that although Mario Kart is a wonderful game, I didn't enjoy the hand-held aspect about it, though the portability was nice. When I thought of Mario Kart, I would think of the old Nintendo 64 controller or even the GameCube controller, which was my comfort-zone; it took a lot of adjustments for me to get used to the hand-held. I can tell you, Mario Kart 7 is perfect as a hand-held, and I could never imagine playing it on a console controller.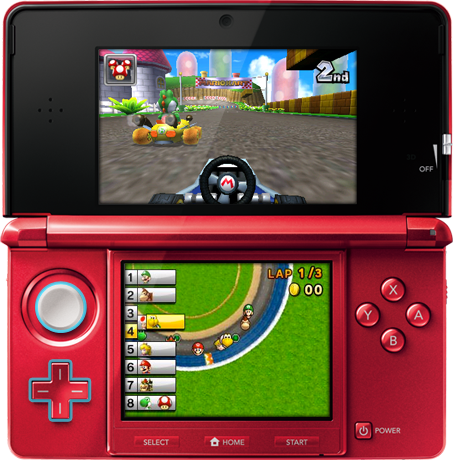 The new gameplay has added the feature of "first person gyro," which makes you feel as if you're in the kart instead of your character. With motion sensitivity, you tilt the 3DS side to side while driving, bringing a more "realistic" feel into the game. This would never work if you were to put this on a console, and I can't imagine not having it within the game.
Customizing the Kart
Another new addition to the game that makes it even more epic is the level of customizations that you have with your racing kart. As you unlock more parts with the coins you collect, the kart, wheels, and paragliders will change, bringing the game into a more personal feeling. In all my experience with Mario Kart editions, you can only change the type of kart, but not things on it that improve the ride. Definitely an A++ to whoever came up with the customizations idea.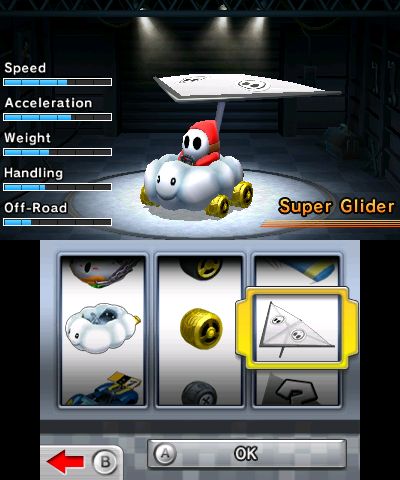 Numerous Racing Tracks
One great thing about Mario Kart 7 is the new racing tracks and the old timey ones. You can enjoy playing the ones that are new with the game, and then unlocking more cups gives you the other racing tracks from the GBA, GC, and SNES. It's very refreshing to play the ones you grew up with, and also see the new-gen tracks. Very well done!
I would recommend Mario Kart 7 to anybody who would find a racing game fun, or have some nostalgic emotions for previous editions. The tracks are well made and put in a great order, the customizations make the game much more intriguing, and the motion-sensitivity gives the game a new generation feeling. It can be very difficult to take an old franchise game and bring it to this generation, and they have done well with Mario Kart 7.
Our Rating
A short review giving the run-down on how amazing Mario Kart 7 is compared to the earlier editions of the franchise.
Published Jan. 28th 2014