Alice: Madness Returns - A Beautiful Journey Down the Rabbit Hole
Take a terrifying journey down the rabbit hole to beautiful Wonderland.
Wonderland has gone mad. Well, madder than usual. In Alice: Madness Returns, you're Alice ten years after American McGee's Alice left off, exploring the corrupted Wonderland and learning about her past.
Alice embarks on a journey to discover the true cause of her family's mysterious death, jumping from a gloomy London to a rich Wonderland. Although the some parts are a little choppy, the graphics and story really captivated me. Lets start, shall we.
A world of pure imagination and terror.
The design and graphics of this game are absolutely beautiful. The realistic and dark streets of London that you jump to and from are hauntingly beautiful, but they don't even compare to the worlds of Wonderland. From the Hatter's Domain to Queensland, these terrifying and wonderful worlds that you are in make the game worth playing.
As a girl, and I'm not afraid to say this, the outfits are one of the
coolest parts of the game. In each chapter, Alice adorns a new outfit, fitting her into the world around her. They are so frickin' cool. Alice even wears a steam punk outfit in the Hatter's Domain, which is my absolute favorite, being a steam punk cosplayer.
The action sequences in the game are pretty simple. Spam one move and you should do fine. There are some enemies that have to have a different approach but if you upgrade the Hobby Horse once you get it, you shouldn't have any problems dealing with the enemies. Seriously, the Hobby Horse is my favorite.
But what is my absolute favorite part of this game? The Cheshire Cat. His dialogue between Alice was fantastic and I couldn't have asked for a more frighteningly poetic character. I've told my boyfriend that I want him as a pet. He said no.
I honestly loved the combination of everything Alice in Wonderland. I've always been a fan so to see all the components of one of my favorite books and movies was fun. I never played the original, but since I was able to buy both games and plan on playing American McGee's Alice very soon.
Not so wonderful.
Some things in the game are very inconsistent. It seemed like they had different people work on different areas of the game but didn't work together to make them mesh. I was also frustrated with how easy it was to die. You're supposed to do it often, jumping off of things and fighting tons of enemies at once, but seriously? Can't you just give me a break? By the end of the second chapter I had to put it down from frustration. There were also a lot of "timed" elements to the game which made it hard to not throw my laptop across the room.
I played the game on my PC, and it took me a couple minutes to get the controls the way I wanted it, and it wasn't perfect. You can't really test all of them until you get right into the action, which was frustrating. I guess I was just used to my MMORPGs.
The verdict?
Overall the story was superb, but some of the gameplay and controls were lacking.
All in all, I am rating this game a little higher than it deserves. I always hold story and graphics way higher than how the game actually performs. I loved the gore, the terrifying creatures, the beautiful scenery, and the magical story.
There have been talks of a third American McGee's Alice game in the works so I hope they deal with these kinks to offer us another game to be apart of the legacy.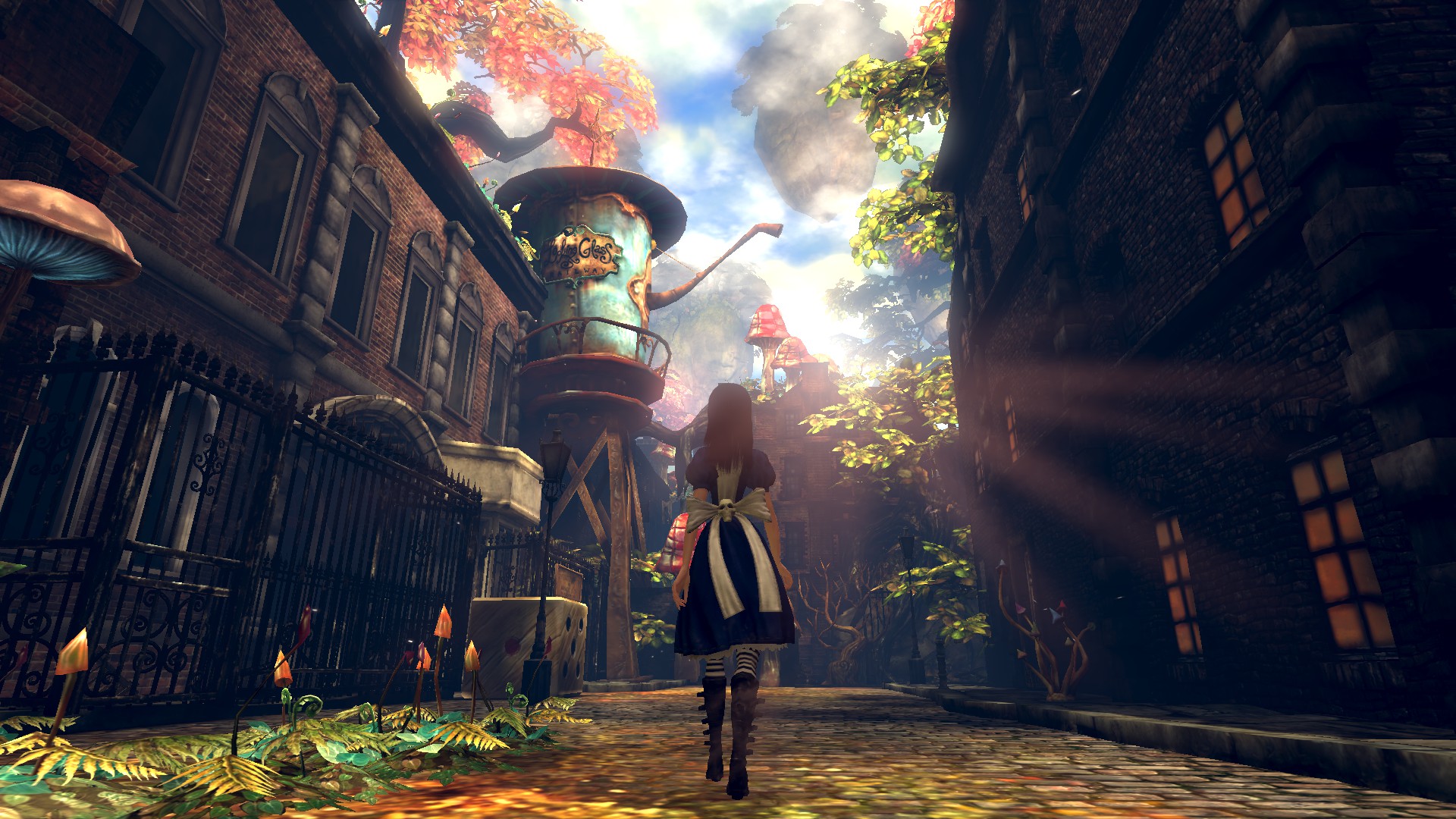 Our Rating
Take a terrifying journey down the rabbit hole to beautiful Wonderland.
Published Jul. 12th 2013