Runescape 3 Review about New Features
My review on the new features of Runescape 3 over the past years. Some pretty cool features including pets, Lodestones, and much more.
Well, I've played Runescape on and off since I was about 12, and now I'm 20. I must say, what they've done with the game has not only made it more interesting, but more intense. They've included so many new features that I felt like a kid in a candy store not knowing where to start. But I did it the traditional way, I made a new character and built it up.
New Features
Back in 2006/2007 when I played Runescape last, they never had the feature of Daily Challenges. This is new to my eyes and includes of course challenges you can complete daily to get XP or Spins on the "Squeal of Fortune".
That brings me to the other big new feature, the "Squeal of Fortune". With that feature you spin it based on how many spins you have (which are acquired through quests, purchasing them with real cash, daily spins, or random events) and can gain items.
These items include money, food, ores, and much much more. It's worth doing in my eyes. In fact, I've spent many quests just doing them for the spins. Personally, I'd never buy anything in Runescape except Membership. I've never really been big on using real cash for coins and such in games. Seems like a waste of money in my opinion.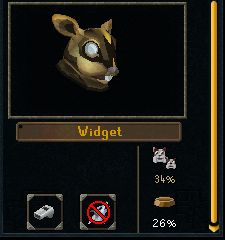 Pets are now available on Runescape 3. You can buy them from a pet shop owner and raise them yourself. I think this feature is really adorable, and worth the time spent on it. When growing a pet youjust feed them as they get hungry and keep them on you at all times in the walking motion. They get hungry faster and gain percentage toward adulthood.
Customizations are better than ever. Your character can have so many different types of hairstyles and clothing options when you create a character. I was very impressed with this new feature because I LOVE to customize my characters whenever possible.
A great feature that's also new to Runescape is being able to teleport to "Lodestones" all over the map. Before, you could teleport straight to Lumbridge, with a cooldown as well. Now, you can teleport ANYWHERE without a cooldown. This makes things much faster and quests are easier. Activating the Lodestones are simply just clicking on them, and then they become available from that point onward.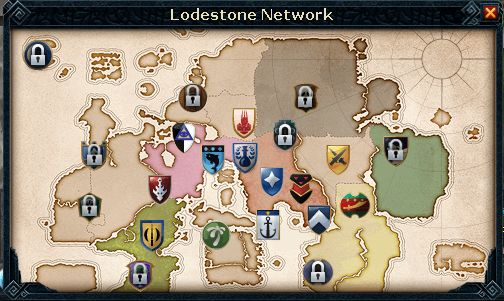 Being a Member in Runescape 3
I've never purchased Membership before in Runescape, but trying it now at this age and understanding how to gain levels and do tasks I think it's well worth the $8.
I can't see myself spending more than about 4 months worth of time on Runescape, even as a dedicated player. It's a type of game that I find is good in little spurts over many years, where you feel refreshed every time you play it. Any game overload isn't good, and it's easy to feel that way with Runescape.
Past experience with Runescape
I know in the 'old school' days of Runescape some might associate it with 'spammers' and 'hackers'. The staff of Runescape have done a great job in limiting this stuff. I remember having my chat spammed all the time in the old school edition, and now you don't really get that anymore. They handle it very quickly, and you can report it as well.
Things that haven't changed
It's nice to know that some things in Runescape haven't changed over the years. The map of the world is still the same, and you can go to Varrock and visit the Exchange to sell some goods and buy some. Lumbridge is still the 'home' spot in the game where you're likely to start.
Things that aren't the same
The tutorial in the beginning of the game is VERY different from before. I remember starting out on a small island that taught you the basics, and that has changed dramatically. It involves cut scenes that teach you how to fight, and now the tutorial is optional (which I opted out of).
With updates come all new changes, but I'm happy to say these changes in my beloved Runescape are for the better. I can't wait to see what they have coming next.
Our Rating
My review on the new features of Runescape 3 over the past years. Some pretty cool features including pets, Lodestones, and much more.
Published Sep. 8th 2013