Curse Voice Beta Review
Curse Voice is here with the first in-game overlay add on for the popular MOBA, League of Legends. Including buff timers, a chat function, and more, Curse Voice adds a whole new element to the game, leaving every player desperate for a beta key.
Every World of Warcraft player remembers the hours spent searching for add-ons through the beloved Curse Client. Questhelper, arguably the most popular add-on, even gained enough momentum to eventually be incorporated as a permanent part of the game.
After WoW interest began waning, Curse became known for many other accomplishments such as the eSports teams competing under its name. However, Curse is making an internet-shattering comeback into the world of add-ons--this time taking on the monumental MOBA, League of Legends.
Curse Voice Beta adds an in-game overlay to your League of Legends client, including many features that are helpful in many ways.
Dragon and Baron Timers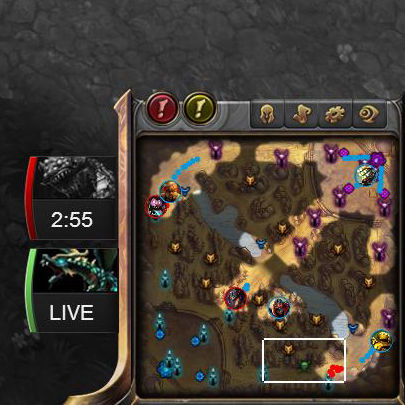 Pictured above, you can see the two small graphics Curse Voice Beta adds to the left side of the minimap. Displaying green if the monster is live, and red if dead, it also starts a countdown for the buffs if your team defeats the monster.
The answer to the question on everyone's mind: If the other team defeats it, the timer will not countdown unless you have it warded. If your team does not have vision, the timer will read "Live" until someone on your team discovers it's gone, which will then change to "Dead."
Teammate Ult Timers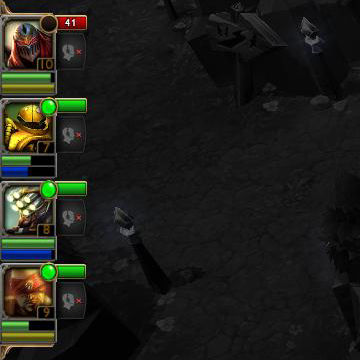 "Ashe, when's your arrow?!" "Nooooo, my ult was down!"
Teammate communication takes a turn for the better with this aspect of Curse Voice Beta. 5... It's difficult to keep typing the countdown to your ult 4.... while doing 3.... so many other 2... things. Now you can see exactly when that ult necessary to engage with comes up without having to stop what you're doing to rely on chat.
In-Game Chat System
This feature is incredible in theory. When you enter champion selection, Curse Voice Beta will pop up and ask you to create a chat. If you select yes, a chat box pops up (like Skype) with a copy-and-paste URL. Whoever clicks on this URL will automatically join your chat. There are many, many pros to this feature:
Eliminates asking others for his/her Skype information.
Creates a way to talk with your team during solo/duo queue.
Features a way to mute yourself/adjust volume in-game (no more tabbing!)
Features a way to mute others in-game (still no tabbing!)
The only concern I have here is whether players will actually use this feature. It's no secret that Skype is the go-to chat client. While many have tried to rival it, such as Razor Comms, none have succeeded in knocking the Skype giant off its pedestal.
Great Features - Rarely Any Bugs
League of Legends is notorious for having multitude of details that require your full attention. While it's no Starcraft, it's still far from easy to pay attention to ult timers, mana, health, minions, buffs, and so much more. Fortunately for us, Curse Voice Beta has decided to make League of Legends players' lives a bit easier.
Although the add-on seems to have very few features, the convenience it creates is unparalleled. The graphics are clean and aesthetically appealing, and most importantly, don't take up too much room on the screen.
Now that I've gotten used to it, I couldn't imagine playing without it. I don't find myself using the chat option as much as the timers, but there have been times that were infinitely more convenient with it. This is especially true if you are playing with a friend who doesn't have Skype.
To sign up for a beta key you can register an account on the Curse Voice Beta website. Simply choose "apply for key" and try it out for yourself! I am thoroughly convinced that many others will find it as helpful as I do.
Our Rating
Curse Voice is here with the first in-game overlay add on for the popular MOBA, League of Legends. Including buff timers, a chat function, and more, Curse Voice adds a whole new element to the game, leaving every player desperate for a beta key.
Published Mar. 18th 2014