Interview with Killmonday Games: What Makes Fran Bow so Special?
Developers at Killmonday Games talk about their creepy indie game, Fran Bow - their inspiration, struggles and overall excitement!
Fran Bow has been grabbing the attention of many gamers hungry for some creepy point-and-click adventures. Killmonday Games has already managed to well exceed its Indiegogo funding goal, while also receiving highly positive feedback from its Steam Greenlight page; with most people falling for the game's delicate art style, eerie atmosphere, and (most importantly) Mr. Midnight.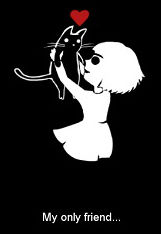 Who is Mr. Midnight? He's an adorable black cat, but not just any cat. Mr. Midnight is the only friend to a little girl who has been sent to a mental institution after witnessing a tragic scene, and is desperately trying to escape to be reunited with him. But with a strange creature trying to prevent Fran Bow from going home, her medicine is the only c
hance that she has to escape; taking it, however, brings her into a whole new nightmare.
Killmonday Games' Natalia and Isak kindly set aside some from their busy schedule of game-making to indulge me in their backstory and the progression of Fran Bow.
GameSkinny: Firstly, why did you begin creating games and what do you hope to achieve from the ones you make?
Natalia and Isak: Everything began a long time ago! We wanted to create things, it didn't matter what it was.

Our first love was to create movies!
We did many short films with a very low-budget and learned much about ourselves and how to work as a team; it was pretty awesome!
As time progressed, we needed to learn even more, so Natalia went to Animation School, and Isak started to make more music.
We had all the skills needed for animations, short films, and music videos, but something was missing... The magic of interaction and freedom of reality and space!

Then the idea of making games came up! But we had a huge problem; we didn't knew anything about programming, and that was the biggest challenge! But we love to learn, so we just tried it. Isak fell in love with programming, Natalia didn't like programming that much, so she didn't learn anything. But that's fine, because she loves to write stories, draw and animate!

When we realised that making games involved the right amount of everything we love, we fell completely in love with the development of a project. Our only hope is that the games we create are fun to play! Also, if it's possible, make somebody dig into something special, made with lots of love!
GS: Are there any games or games companies that you look to for inspiration?
Natalia and Isak: Inspiration for us is everywhere. Even in a tiny rock you find while you walk. We have huge respect for many games and game companies, but they are not our main inspiration.
GS: In your own words, what are the advantages and disadvantages of working in a team as small as two?
Isak: The best part is that whenever we need to change something or make game design decisions, it goes really fast from talk to action. The only disadvantage is the huge workload we both get from doing everything ourselves, but that's also (in a way) fun, to always be doing something different, as long as our mental state is balanced.

Natalia: The advantages are great! As mentioned before, we have worked together for a long time, so we work effectively as a team! Time is very hard to judge though and always seems to be against us, but we try to not panic.
The only disadvantages I see is the same as Isak, we get too tired... But we always motivate each other! Making games for us is quite new, so there is always something we crash against, but we seek solutions as soon as we realize something is wrong.
GS: Why is Fran Bow so unique and special?
Natalia and Isak: What makes Fran Bow so special for us and unique is that the project itself, has a story behind its story. It's a compilation of very personal and hard episodes of our lives. So, it's kind of the missing piece in ourselves in a way.
GS: What was the inspiration behind the story of Fran Bow?
Natalia: It's based on really bad moments in my life and involves a fantasy world that I've created since I was a little girl. I really wanted to put emphasis on what life gives you and takes away from you.
GS: Fran Bow received over $8,000 more than what you asked for it, how did this make you feel and how is it making the game even more awesome?
Natalia and Isak: We were amazingly thankful from the moment people started to believe in our project! To get that $8,000 extra was amazing and quite unexpected! But there is one thing we want to get clear.

We don't believe that more money does a better game. Maybe you can pay for more assets, but we always love those games that already are great from the core. If we compare a good game with a diamond: you can put more and more things around this diamond, but it won't make it prettier. As gamers, we love finding a game that actually feels fun and meaningful to play. To be meaningful it doesn't have a super complex philosophy behind, but it can make you actually care for the characters and story, combined with the mechanics.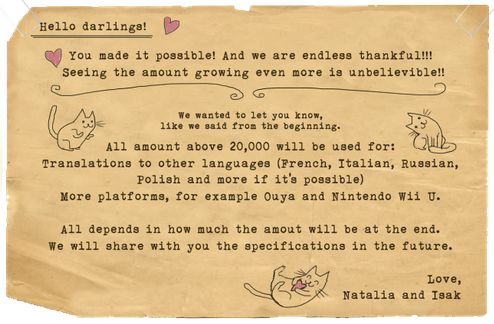 GS: What part have you had the most fun with while developing the game?
Isak: The most fun part is doing all the puzzles, since they are never the same, and adding tiny details to the world. Also, the mini games! It's always something new to code and that's very fun because I get to learn new stuff with every new room we make.

Natalia: The most fun for me is to draw characters, animate them and give them something to say! I love writing the dialogues and all of Fran Bow's thoughts, she thinks so much! I also enjoy playing the game.
But because I have to be drawing and writing all the time I don't have the time to play the game!
GS: How is the feedback from the public so far?
Natalia and Isak: The feedback is always about how people like Fran and Mr. Midnight, they want to know what will happen with them! Generally it's all very positive and we are very thankful about the support we are getting. It makes us feel that there are people that really understand the process and nobody wants the game to be rushed and poorly done. So that always keeps us very strong and motivates us to work harder!
GS: Is there a certain part or aspect of the game that you're looking forward to sharing with your audience?
Natalia and Isak: The final trailer and the game itself of course! We are so afraid and happy and nervous and make poo poo in our pants!
(It's comments like that which make the pair both so crazily loveable!)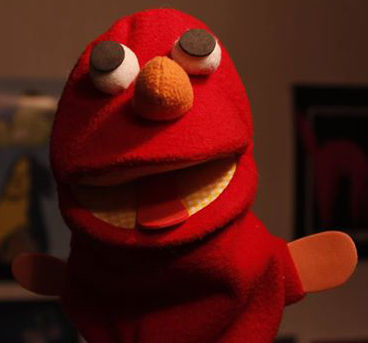 GS: When is the game expected to be released?
Mr. Red: I'm Mister Red, we don't want to say nothing yet! We work, I make the coffee and keep Natalia and Isak with muscles in their fingers so that they work harder! :D
These crazy cats are certainly ones to look out for, with an obvious passion for gaming and a never-ending amount of self-motivation. I am certain that Fran Bow will be worth the wait. But if you're still left unsure then try the demo; I can say with certainty that you won't have experienced such a creepy, yet oddly adorable, game world before!
Make sure to follow Killmonday Games as well as both Natalia and Isak to stay up-to-date on the game's progress. They're constantly communicating and sharing with their audience, which is very refreshing to see!
Published Sep. 1st 2014