Eurogamer Expo 2013: Sony Unfazed By Microsoft's Charm Offensive - We Interview Senior Brand Ambassador, Matthew Beckett
Sony Senior Brand Ambassador, Matthew Beckett, doesn't seem at all fazed by Microsoft's charm offensive at Eurogamer Expo 2013.
Eurogamer Expo 2013 saw Microsoft turn on a rather impressive charm offensive. Although we've already discussed how it might not convince gamers turned off by the farce of their launch lead-up, we sought out a senior employee of Sony at the expo to see if XBox One has got them running scared or not.
Senior Brand Ambassador, Matthew Beckett, was very willing to speak to us about why he thinks the PlayStation (PS) 4 is the better machine, and even his past fling with Microsoft's console.
PR On The Straight And Narrow
The PS4 is technically the better machine, despite the tweaks that Microsoft have made to the XBox One to bring it up to par with its competitor's. But Beckett thinks that the buzz surrounding the console is not because of its stats, but because of the straight forward marketing.
"We've got a really nice clean message that we've just got a great machine. The queues here are testament to kind of how many people want to get on and have as much contact with the PS4 as they can."

"We've got a really nice clean message that we've just got a great machine. The queues here are testament to kind of how many people want to get on and have as much contact with the PS4 as they can."
Part of this marketing push is also promoting the role the PS Vita will play in integrating into the hardware.
"It's the best companion you can have for the PS4."
Independent's Day
One of other big PR pushes Sony are making with the PS4, is its dedication to independent games developers. In fact, they have ensured that with all the pomp and circumstance of upcoming launch, and the battle of the AAA titles that comes with it, indie games aren't forgotten. In fact, they made up a significant part of the playable games available in Sony's section.
"The good thing is that we're sitting here with Knack, and we're sitting here with Killzone: Shadow Fall, and we're sitting here with FIFA 14, and [indie games] are literally 20 feet away. These games, that Sony are supporting, are sitting alongside AAA titles, and that's how Sony perceive it. We just see that they're equally as important – massively important – to our gaming community."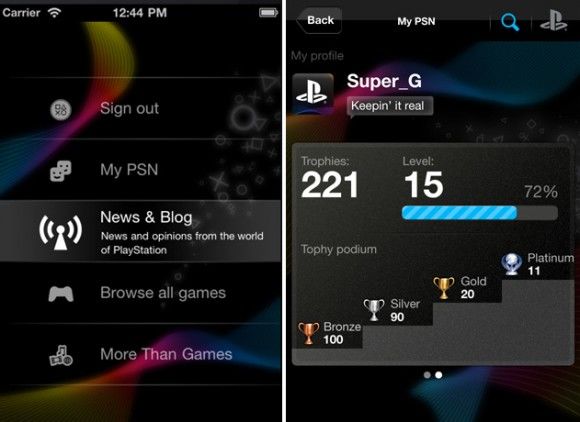 Connecting the Dots
Beckett is also keen to explain that PS4 will not just be about the games, it will also be about how you connect through them.
"The big positive for us is the sharing ability and the social networking: the companion apps are looking amazing. Even if I'm on holiday, or if I'm away from my games console, I'll be able to keep that console in my pocket, or on my tablet, or on my phone. I think the good thing is, is that I'm always connected to that, and not only to my hardware: I'm connected to the other people that are using that hardware. For me, personally, that sums up where I want to go with my gaming."
Guilty Pleasures
Wielding a title like "Senior Brand Ambassador", it's not entirely surprising that Beckett is incredibly positive about the console. But after a little prying, we found out that he wasn't always the dedicated PS gamer he is today.
"I did have the original XBox when it first came out. But since then, I got massively engrossed in PS2: that was probably the thing I played the most."
Compare and Contrast
As the console people buy almost always boils down to what titles are available, we asked Beckett what title he thinks trumps what XBox One is releasing exclusively.
"If we're looking at playability, Killzone: Shadow Fall. The feedback overwhelmingly from the people who have been playing it is that it's a massive, massive game for the PS4. It plays extremely well."
But Beckett also admits that one of their smaller titles, the humble but intense Resogun, might surprisingly be the title that everyone will be talking about.
"Resogun is getting a lot of press. It's an unbelievably addictive game. We demoed it a few days ago to a guy who said, 'all I play is World of Warcraft, and all I play is Skyrim'. We sat him on Resogun, and within five minutes he was hooked and he was cross-eyed. I had to kick him off it; he wouldn't put it down. Resogun is definitely [a game] that people are going to pick up and play, and are going to be blown away with."
All in all, Beckett gives the impression that Sony are incredibly confident in their machine, despite being beaten to the shelves by a full week by their main competitor.
"I don't think it's a case of being worried, it's a case of keeping our eye on the ball and making sure giving the best experience to the consumers as we can. I think, at the minute, we're hitting all of those objectives."
For more information about the PlayStation 4, visit www.playstation.com.
Published Oct. 2nd 2013