Pokemon X Y Fastest Selling of Series With 4mil Over 2 Days
Pokémon X/Y the fastest selling 3DS title of all time with 4 million sales in its first two days!
It's official. The world has gone Poké-mad!
Further proving those who believed these Japanese these pocket monsters were far too cute to break into a Western market wrong, Pokémon X Y has officially become the fastest selling Pokémon game of all time.
2 Million Sold Per Day
According to official figures, the first two days of launch alone, October 12th and 13th, saw stores around the world shifting no less than 4 million copies of the game. This means that it's not only beaten its predecessor, Pokémon Black & White 2, by 70%, but is also officially the fastest selling 3DS game ever.
However, whether it can keep up the momentum is yet to be seen for it to become overall more popular than Pokémon Diamond & Pearl, which has shifted 17.63 million copies to date. But as its sold more than 20% of that figure in the first week, it'll be surprising if it doesn't.
RELEASE ALL THE POKÉMON!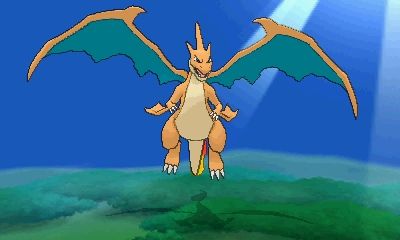 One of the things Nintendo have done differently this time is to have a unified global release date; the first time the company have ever done such a thing. This means that there hasn't been a trickle of news and sneak peeks from the Japanese release to dampen gamer enthusiasm as there has been previously, contributing to a massive synchronised world-wide hyperbole.
Furthermore, this is the first Pokémon game released on the 3DS, meaning that players can battle it out in stunning 3D, which could have also contributed to the unprecedented demand.
But President of Nintendo, Saturo Iwata, reckons that the astonishing figures is a combination of old loyalties and fresh interest.
"The early response to Pokémon X Y not only reaffirms the ongoing passion of Pokémon fans, but also indicates that an entirely new generation of gamers are eager to experience the franchise for themselves."
Whether you're new or old to the series, this is certainly a Pokémon title that has earned itself a place in the Nintendo hall of fame.
Pokémon X Y are available to buy on the 3DS. For more information, please visit www.pokemonxy.com.

Published Sep. 29th 2017