Gaming Heads Opens up Preorders for Their 1/4 Scale Liara T'Soni Statue
Hot on the heels of their first Mass Effect statue, Gaming Heads opens up preorders on their latest character Liara T'Soni.
One of the amazing aspects behind Bioware's Mass Effect series is its wonderful characters and their stories. One character who saw Commander Shephard's journey through until the end was Dr. Liara T'Soni. Liara is a research scientist studying an ancient race of beings known as the Protheans. Liara has been with the ensemble cast since the original game and can even be romanced by Shephard.
Beginning July 22 Gaming Heads studios has opened up preorders for their 1/4 scale Liara statue for their Mass Effect statue series. She stands 19 inches tall and is striking a kick ass pose. The statue will come with three different,
interchangeable hands so that the collector may choose how they would like to portray her. One hand is holding a M-5 Phalanx heavy pistol, one hand is summoning a biotic field, while the third is left open and outreaching. This representation of Liara has her dressed in her Mass Effect 3 uniform design. The statue shows extreme detail, right down to Liara's adorable freckles.
Liara is Gaming Heads' second statue in their Mass Effect series followed by Garrus. As with all of their statues, Liara will come in two variations. The regular edition is limited to 1,000 pieces and will be selling for $329.99. For $10 more you can get the limited edition where quantites are limited to 500 pieces and comes with two extra hands. While one hand has been left empty the other hand has her charging a biotic fist. This makes Liara one of Gaming Heads most customizable statues to date.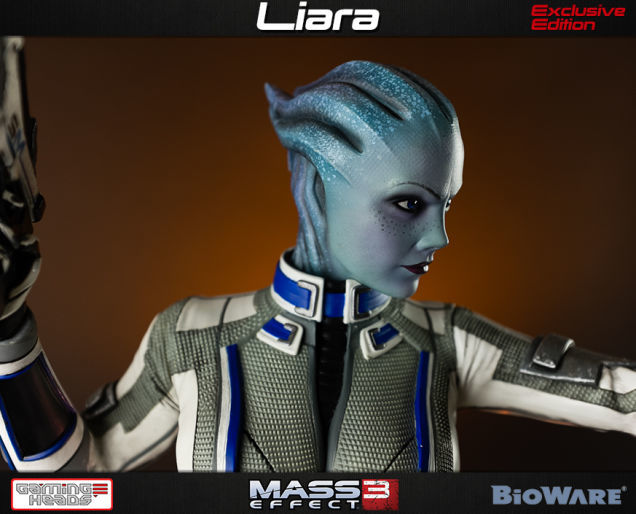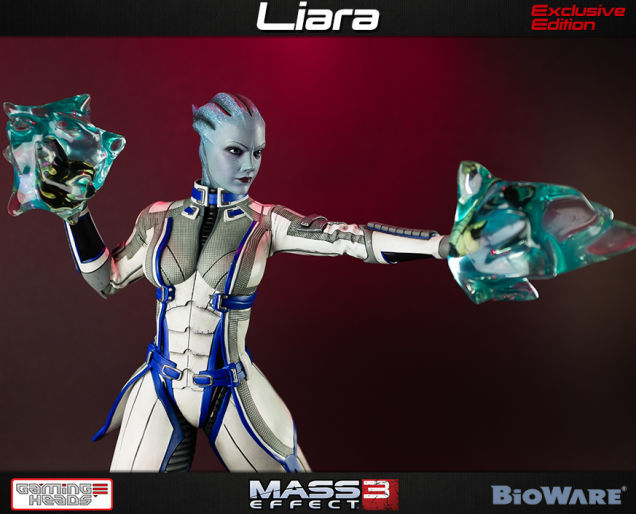 Gaming Heads plans to release Liara in the first quarter of 2015 shortly after Garrus is released. They has stated that low numbers will be given out on a first come first served basis. However if you have already validated your preorder on Garrus then you can get your hands on a matching number for Liara. To me, this is an awesome benefit for collectors who plan on getting theses and others in the series. So head on over to Gaming Heads' website or others like BigBadToyStore and preorder yours.
Stay tuned to Gameskinny for any more Mass Effect series statue announcements.
Published Jul. 23rd 2014