2017 Was a Year for Mobile Gaming Developers to Savor
Mobile games had a dominant year in 2017, and developers are looking forward to taking the mobile experience to the next level in 2018.
Last year was another groundbreaking year for the mobile gaming industry. According to data from Statista, global mobile gaming revenue hit $40.6 billion in 2017, as compared to the estimated $35.6 billion generated in 2016. Asia remains the leading region for mobile gaming, boasting three of the five biggest geographical markets (China, Japan and South Korea).
In March 2017, there were 2.8 million games available in the Play Store for the Android alone. When you factor in the additional games that can be played on Apple devices or are otherwise within the iGaming sector (such as the online casino games that have been adapted for handheld gameplay), last year was the most exciting yet for mobile gamers. Let's take a look at some of the leading mobile gaming developers and publishers that are attempting to break new ground and innovate for their ever-increasing audience.
Electronic Arts
Electronic Arts has long been one of the pioneering video game developers on the planet, overseeing hugely successful sports gaming franchises such as FIFA and NBA LIVE. However, the company is quickly recognizing that mobile is the future of its industry and is expanding its mobile development team across its 17 studios worldwide. Mobile franchises such as Star Wars: Galaxy of Heroes and Madden NFL Football — which grossed a reported $855,216 in daily revenue as of November 2017 — have cemented EA as a leader in the mobile gaming industry. As a testament to the growing success of its mobile gaming division, EA Mobile reported revenues of $158 million for its second fiscal quarter ending September 30th, 2017, which is up 6% from the $149 million it generated in the same quarter in 2016.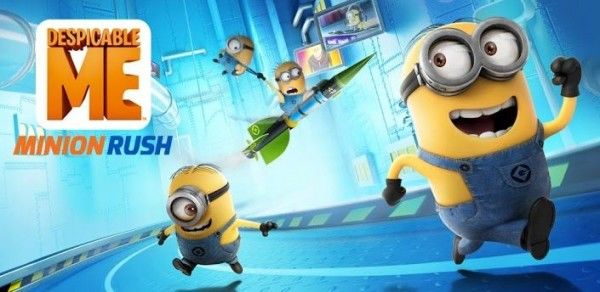 Gameloft
The Paris-based Gameloft (which was acquired by Vivendi in 2016) is a mobile development company that's also heavily integrating into the worldwide mobile gaming market. Every day, some 2.8 million new Gameloft mobile games are being downloaded by gamers. The development company continues to innovate thanks to exciting projects like Despicable Me: Minion Rush. Their success has also been largely underpinned by the immense interest in Modern Combat 5: Blackout, which has been considered the best online, first-person shooter game available on mobile and tablet devices. According to Statista, Gameloft experienced a slight increase in revenues in 2016 (€257 million) as compared to 2015 (€256.2 million). Unfortunately, Vivendi has yet to report Gameloft's completed 2017 financials; however, the parent company did disclose that Gameloft's revenues for its first fiscal quarter ending March 31st, 2017 ($73.9 million) were down 1.4% when compared to the same period in 2016. This is a curious result considering that Gameloft's DAUs (16 million) and MAUs (138 million) both grew slightly from the last fiscal quarter of 2016.
Supercell
Finnish mobile game development firm Supercell has also had a rapid impact on the mobile gaming industry worldwide. Its Clash of Clans franchise, released in 2012 on iOS and in 2013 on Android, has become the second-highest grossing gaming title in the United States, bested only by Candy Crush Saga. The freemium mobile strategy game is a multiplayer online bonanza; players can join "clans" and build their own communities in preparation for attacking other factions in clan wars. In 2017, Clash of Clans earned Supercell a reported $1.6 million in daily revenue in the U.S. alone, enabling the developers to focus on new titles such as Hay Day and Boom Beach. In 2016, Supercell saw revenues ($2.3 billion) grow 8% from the prior year, notwithstanding fierce competition from mobile mega-hit Pokemon GO. However, according to Apptopia, Supercell's total revenues fell from $177 million in its first fiscal quarter of 2016 to $146 million in the same 2017 period. It seems that industry zealots will have to wait for the company to release its full 2017 results before we know whether it was able to make a comeback during the remainder of the year.
Microgaming
The pioneers of the world's inaugural online casino, Microgaming has since positioned themselves as the iGaming industry's leading iGaming software developers. Designing more than 350 casino games playable on more than 3,000 different devices, Microgaming cleaned up at awards ceremonies last year. The International Gaming Awards awarded them Mobile Product of the Year 2017 in recognition of their foresight in developing the world's first mobile casino software -- and they've never looked back. In August 2016, Microgaming reported that its mobile revenues in the first six months of 2016 grew a whopping 45% when compared to the same period in 2015. One can only hope that its financial results for 2017 turn out to be just as impressive!
Although it does not fit into the traditional "mobile gaming" paradigm, no discussion about monumental 2017 innovations would be complete without mentioning the Nintendo Switch. This revolutionary video game console deserves an honorable mention because it represents yet another dramatic leap forward in video game history. The Switch is a tablet with a 6.2-inch screen that includes slots for attaching two Joy-Con controllers on each side, which ingeniously (and creatively) makes it possible for gamers to play their favorite titles across multiple mediums. This feature turns the Switch into a handheld, "mobile" video gaming device that you can transform into a home gaming console by sliding the main unit into a holding dock attached to your TV. This groundbreaking "play anywhere, anytime" gaming platform also includes an exceptional roster of game titles, including Super Mario Odyssey and The Legend of Zelda: Breath of the Wild. Whether or not the Switch will shake up the established mobile gaming scene has yet to be determined, but we can't wait to find out.
Where mobile gaming goes in 2018 is anyone's guess. But one thing is for sure — these leading developers and the raft of indie developers around the world will not stand still, especially when multiple creative opportunities abound (such as partnerships with high-profile celebrities like Kevin Hart). As smartphone and tablet usage goes through the roof, gaming and entertainment will permeate handheld devices for many years to come.
Published Jan. 12th 2018