Big Brother, Spying, NSA & Your Living Room Game Console: Let's Discuss
"Conspiracy Theorists" claimed the NSA was going to access your Kinect to spy on you! Were they actually right?
The NSA scare has gone strong for a while now. The gaming community joined in on the conversation when the Xbox One announced that it was coming with the Kinect bundled and needed to be "always on." The rumors began that Microsoft or the NSA was going to get access to the Kinect camera and watch you in the comfort of your own home.
Well, were the rumors actually fact?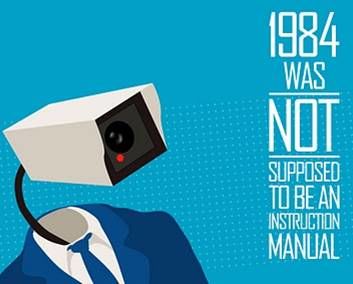 Say what?
Internet Media reporter Ben Swann recently posted on his site an article that cites documents released by the well-known Edward Snowden that the NSA was spying on gamers using Xbox Live and users of the World of Warcraft and Second Life games.
This is certainly adds fuel to the fire of the NSA spying on everyone "conspiracy" that has continually been proven fact more than theory. So, should we all be worried?
A bit of digging and research actually shows it's not just the NSA looking for information. The British government has joined in on the games as well. This is not too surprising since they are our closest ally when it comes to waging war.
Can you see me now?
Is it even possible to spy on gamers using these platforms or the Kinect? The short answer: yes. It doesn't take much to set up an account on Xbox Live or in the World of Warcraft. Once done you can roam around servers and start conversations with people and slowly start collecting information. That's one method.
The more advanced method is to hack into people's accounts. This is more common than you might think. Once an account has been hacked you can gain access to e-mails and messages and the sort. You can also send a virus to the target computer (don't forget, the Xbox is basically a gaming computer) that can record information, conversations, and e-mails and send back information.
Then of course the accessing of accessories like the Kinect. Hacking the Kinect and accessing it's camera and microphone would put you right in the home of your potential target. If this has been proven to be done on a regular PC you can rest assured it can be done on an XBox or even a Playstation that has an attached camera.
Person of Interest...(I love that show!)
How often do you hear the term art imitates life? Well if your familiar with the show Person of Interest you can get a great deal of ideas on how to spy and of course why to spy on the world. Harold and Mr. Reese do it for the good of saving lives using "The Machine" but the original purpose was to track potential terrorist threats. This of course is the line we hear most when talking about the NSA and spying.
The technology showcased on the show exists. Cameras, facial recognition, databases full of information, cameras EVERYWHERE, the entire spying game has been around forever!
On that note, are terrorists actually sitting in caves playing Xbox 360 online with other terrorists across the world? What game do they play? Battlefield 3 or 4 lets you play both sides of the battle so I guess that would fit. Or maybe they yell obscenities at each other while playing Madden. Do they prefer PlayStation because maybe they secretly hate Bill Gates and Microsoft?
All joking aside, gaming systems are just as good for conducting conversations as they are for gaming and the 360 and One definitely fits the build with Skype options. So if the terrorists didn't think to use these platforms to converse before then they might now that the idea is out there.
Now Hiring
The question I have is: who is getting paid to spy on gamers?
Is there actually a room full of people getting paid to watch gamers through their own Kinect system? Do they just bounce around hacked systems like Chatroullete until they see someone wearing a robe, a head wrap and carrying an AK rifle? Can you get paid to game while you search for potential terrorist targets? How many of you are going to start gaming naked while you eat Cheetos sitting on a bean bag chair to try to gross out a potential NSA agent?
... How many of you already do that?
Should we be worried as gamers that this could potentially happen or is already happening? Do we unite to fight for our privacy rights or do we keep calm and game on because we know we aren't violating any laws (only violating noobs)?
We know the technology exists that allows this spying to happen, so what are your thoughts on this?
Please comment and let me know your stance and feelings. Is this conspiracy theory or conspiracy fact? Do you even care?
Published Dec. 17th 2013