E3 2013: Xbox Live Summer of Arcade Preview
Microsoft hopes to cure the summer doldrums with a promising run of arcade titles
Microsoft took advantage of the generous E3 spotlight to announce its Summer of Arcade lineup, the Xbox Live Arcade promotion that highlights some of the service's best summer releases. Summer of Arcade is a good way to showcase downloadable titles (previous entries include standouts like Braid, Bastion, Limbo, and Castle Crashers) and Microsoft has traditionally included some incentive in the promotion to purchase multiple (or all) of the featured titles. Here's a more in-depth look at this year's slate: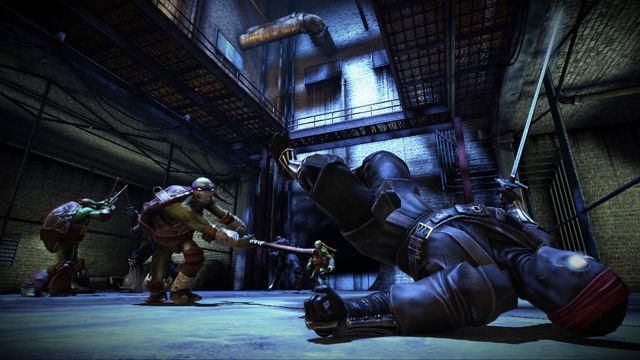 .
Teenage Mutant Ninja Turtles: Out of the Shadows
Marking the second time a TMNT game has appeared in the Summer of Arcade (the first being 2009's Turtles in Time Reshelled), Out of the Shadows is a promising new take on the traditional brawling formula. Now fully 3D with a stylized new art style that's significantly grittier than previous entries, Out of the Shadows is a more mature take that draws inspiration primarily from the comics rather than the kid-friendly cartoon series.
The game mechanics have also grown up, and Out of the Shadows features powerful super moves, taunts, and a robust experience and leveling system that lets you power up your turtles by defeating enemies. Whether you're actively using them or not, solo players will be able to level up all four of the eponymous turtles and switch control of them on the fly, or up to four players can battle cooperatively locally or online.
Flashback
A remake of the classic 90s platformer, Flashback tells the story of future-FBI agent and bloodsport reality TV contestant Conrad B. Hart, who's lost his memory due to a series of mysterious events that slowly unfold over the course of the game. Unlike the original and it's fixed, single-screen approach, the remake will allow players to scroll seamlessly through environments like lush jungles and neon-lit future cities.
The original was a gorgeous looking game when it was released on multiple platforms in 1992, and the remake upholds that tradition. The settings in particular look hand-crafted and beautifully detailed, with clever use of glass and lighting to draw out certain elements or fade others into the background. The art design reflects that Flashback is a labor of love, which is unsurprising given that five members of the original development team are on board crafting the remake.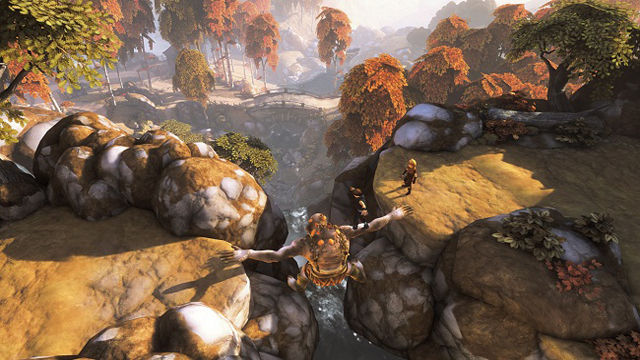 Brothers: A Tale of Two Sons
A surprising entry from Starbreeze, a studio best known for shooters and brutal first-person melee (Syndicate, Chronicles of Riddick), Brothers is the story of two boys on a quest to retrieve medicine for their sick father. The unique puzzler charges players with controlling both of the brothers simultaneously, navigating tricky environmental challenges in a linear, 3D world.
And a beautiful world it is: bright, vibrant, and colorful, and featuring unique creatures and characters set against gorgeous backdrops. Rocky overhangs and towering peaks are contrasted by the brilliant blue-white rush of mountain streams and waterfalls, tumbling into serene pools splashed with dazzling sunlight. If the gameplay is on par with the visuals, Brothers promises to be a wholly engaging experience.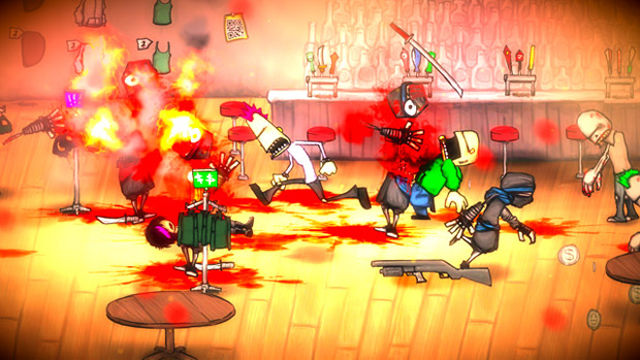 Charlie Murder
Drawing on elements from Castle Crashers, Scott Pilgrim vs. The World, and their own Dishwasher, Ska Studios is set to deliver a side-scrolling brawler defined by a cartoonish art style and bloody hyper-violence. Charlie Murder puts players in control of the title punk rocker, bashing and slashing his way through hordes of enemies (and in at least one instance, giant sharks) in a bid to reach the Punk Rock Hall of Fame.
The game features RPG elements like loot and leveling and will allow up to four players to battle alongside each other or compete for dominance in arena PVP. For fast-paced, savage side-scrolling action and an art style that's chaotic and at once gritty and silly, Ska Studios is unmatched. All signs indicate Charlie Murder will pick up right where The Dishwasher: Vampire Smile left off.
Published Jun. 13th 2013