Ubisoft Reveals Assassin's Creed Chronicles Russia and India
Ubisoft has announced the next two games in their Assassin's Creed Chronicles series.
Ubisoft has announced a new Assassin's Creed series called Assassin's Creed Chronicles. The trilogy will follow the stories of three characters: Shao Jun of China, Arbazz Mir of India, and Nikolai Orelov of Russia, with the first installment of Shao Jun and China launching as a stand alone on April 21st for the Xbox One, PlayStation 4, and Steam.
Although Shao Jun's story was already released alongside Assassin's Creed Unity as DLC, the stories of Arbazz Mir and Nikolai Orelov are brand new, and all three of them have some kind of special tie in with one another.
Although the games do not have to be played in order, lead game designer Xavier Penin states:
"As [the games] have to be independent, it's not huge. It's not central, but it's there, especially for the fans. And if you finish Russia, and you've played the other two, there's a special ending that's really interesting for the fans and ties the Chronicles together."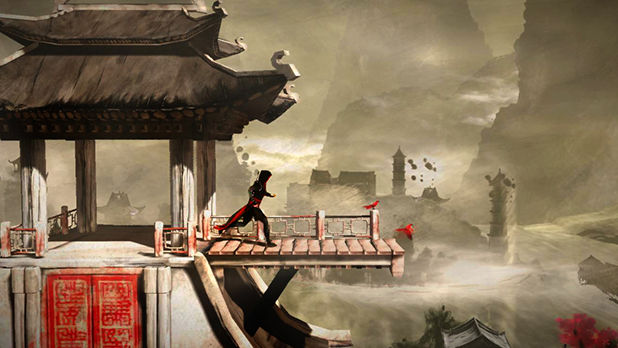 The design package comes in a 2.5-D form, and it incorporates many of the features and elements in past Assassin's Creeds. The beautiful artwork in the game is inspired by the cultural settings at the time of each story. For example, in Nikolai Orelov's journey through post-Red October Russia, designers blend the influence of photography, graphics, poster art, and constructivism to create a contrast between episodes.
As Assassin's Creed Chronicles: China is open to pre-orders now, and dropping near the end of April, the whole series is expected to conclude around the Fall of 2015. With the recent critical reviews of the Assassin's Creed series, only the future will tell how these "DLC-ish" packages will do as pure standalone games alongside past successes.

Published Jun. 12th 2020