AMD Announces New $200 Graphics Card That's VR Ready
AMD's graphics card will go head-to-head with Nvidia.
Building a PC? You might want to hold back on buying an Nvidia 1070 or 1080 anytime soon. Because AMD recently unveiled their newest graphics card -- and not only does it come virtual-reality ready, but it even plans to go head-to-head with Nvidia's GTX 1080.
However, the card's biggest advantage is the price. The RX480 GPU will be available for the low cost of $199.
The RX480 is expected to come virtual-reality ready. It is based off AMD's recent Polaris architecture, and will be available in different memory configurations. The card will come included with most of AMD's recently developed features, such as the technology to smooth out frame rates and provide quality HDR gaming.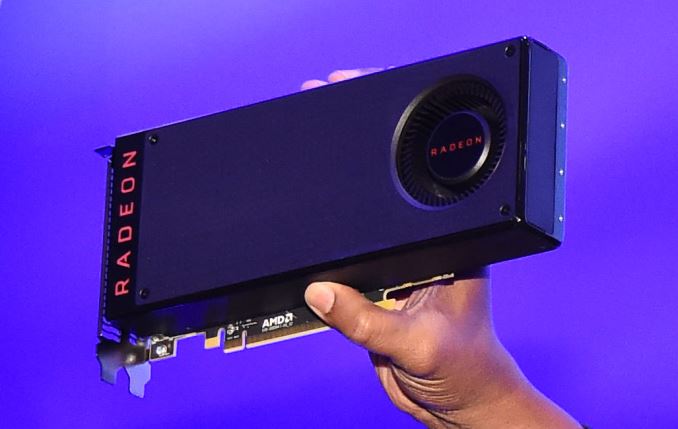 On paper, the value of AMD's new graphics card is nothing to scoff at.
Features of the RX480 include:
AMD Freesync Technology. Low-latency experience at virtually any framerate.
Premium game streaming. The new Radeon GPU is a dream for anyone serious about streaming and recording their favorite games.
HDR ready. Sharp, colorful, and vivid images.
Polaris Architecture. The graphics card is strong, yet surprisingly cool and quiet.
Virtual-reality capabilities.
The RX480 includes HDR, expanding the range of colors on compatible display.
AMD seems to be taking a different route with their marketing. Instead of advertising towards the hardcore gamers like Nvidia, they're targeting the low-mid range player-base.
So if you're looking to make the transition to PC gaming, you'll probably find it best to look into AMD's newest creation. Not only is it expected to be the "console-killer," but at its low price, it might just even be the "Nvidia-killer" until they properly respond.
The RX480 is rumored to hit store shelves in late July.
Published Jun. 1st 2016