Biofeedback Horror Adventure Nevermind Out on Steam Early Access
Innovative indie-horror Nevermind is already killin' it, but you, dear reader, can make it even better!
Biofeedback horror-adventure Nevermind, the brainchild of Flying Mollusk and Creative Director/Project Lead/Artist/Designer Erin Reynolds, is out on Steam Early Access as of March 31st. Not including pre-production and the original student project proof-of-concept, Nevermind has been in full-on development for about 8 months.
Nevermind is an indie game that puts you in the shoes of a Neuroprober, a specialist that enters mental patients' minds. Think less Psychonauts, more oh-look-Salvador-Dali-having-a-night-terror. Also you hook yourself up to a heart monitor and the more you let the game get to you, the more the game world morphs to keep you scared.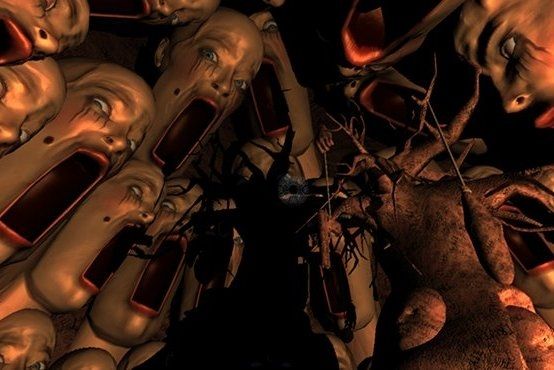 Unity-built Nevermind has three levels finished, each providing about an hour of play. We can expect at least two more in Nevermind's official release, assuming Flying Mollusk gets enough helpful feedback through reviews of their Early Access build.
Besides new levels, Nevermind will see full professional VO dialogue, more "fear effects," and improved heart sensor support in the final version. Flying Mollusk is aiming for an October 2015 release, but Nevermind could be in Early Access for as long as 6-8 months. Once the final build's out, look for it on Windows, Mac, Xbox One, and Oculus Rift.
Published Apr. 3rd 2015