#ReggieForSmashBros: Nintendo COO Reggie Fils-Aime Could Be a Super Smash Bros. Hit
Nintendo of America president and COO Reggie Fils-Aime might be one of the most anticipated characters in Smash Bros. 4.
Two weeks ago, I wrote an article predicting ten characters who might appear in the upcoming Super Smash Bros. title. But here's one I never could have predicted: a new petition is circulating on Change.org for Nintendo of America president and COO Reggie Fils-Aime to appear as a playable member of the fighting game's cast.
The petition, which has already reached 15,000 signatures, proposes that the Nintendo of America president would be a unique character who "could use Nintendo controllers and characters to his advantage as attacks."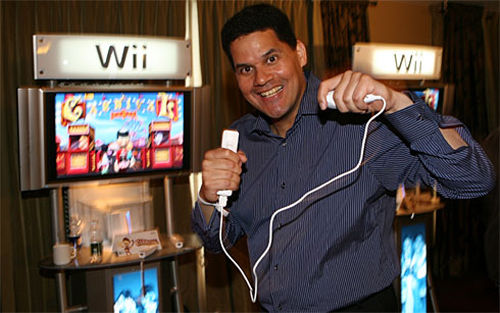 In order to achieve its ultimate goal of 25,000 signatures, supporters of the petition are encouraged to reach out to Smash Bros. director Masahiro Sakurai directly via Twitter hashtags.
"To raise awareness about this, please use the hashtag #ReggieForSmashBros and Tweet to @Sora_Sakurai to let him know about this petition. Also Tweet to @NintendoOfAmerica, @NintendoEurope, and @NintendoUK; and post about this on Miiverse to prove to Nintendo that Reggie deserves a spot on the roster."
As for the "Regginator" himself? He's ready; on a Late Night with Jimmy Fallon segment, he responded to a few Tweets from fans:
@Taco_Belmont asks: "What's the chance we may see you as an unlockable character in Super Smash Bros. for 3DS and Wii U?"

"Great question," said Fils-Aime. "You have to ask that to Mr. Sakurai. He's the producer of the game, it's his game. But if he wants, my body is ready."
If you'd like to sign the petition for the Regginator's representation, you can find it here. Personally, I think I'll keep holding out for Meta Ridley.
Published Jul. 31st 2013