Ethan: Meteor Hunter Coming to Vita and Steam
Ethan: Meteor Hunter is hitting Vita and Steam.
Seaven Studio's charming indie platformer Ethan: Meteor Hunter is on its way to the PS Vita and Steam. There is currently no announced date for the Vita release, but you'll be able to pick up the game on Steam February 7th following a succesful greenlight campaign.
Olivier Penot, producer & co-founder at Seaven Studio noted that "[they're] really glad with this Vita version of Ethan: Meteor Hunter..." and "...the touch screen just made sense with the telekinesia feature. This is something players asked for and [they] listened, this is really a community release!"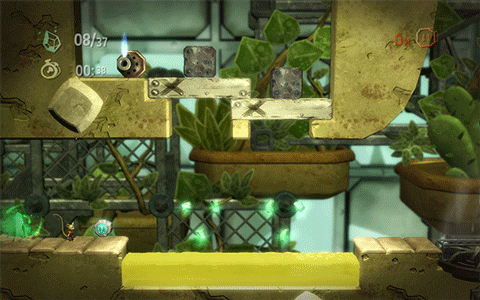 There will also be a PS3 demo available sometime this week, and with the demo comes a 50% sale (30% for users without PS+). The demo will be available for PC users exclusively on Steam from February 7th.
Finally, Seaven will host a Reddit AMA coupled with the Steam release on February 7th at 18:00 GMT+1 (Central Europe) / 09:00am PST. View the full blog post here.
Published Feb. 4th 2014