To Be or Not To Be, That is the Steam Machine
The interest of the Steam Machine as to the consoles.
"Steam machine, steam machine, O for where art thou..."
Seriously, what's the deal with the Steam machine?
Short version: It's a line of pre-built PCs that will be manufactured and distributed in 2014 by a variety of manufacturers, including Alienware, which will use a range of specifications from the Valve Corporation to run the Linux-based Steam OS.
What does this all mean?
Valve wants a revolution on gaming after outcries from gamers wanting PC-style consoles. Names like Digital Storm, Origin, Falcon Northwest and Dell's Alienware are among those up to the challenge. Valve announced they have talked with Alienware for four years about the project because of its innovative gaming style.
As stated by Valve Founder and President Gabe Newell:
"We have been working with Alienware since we began defining our vision of the Steam Machine. Alienware's historic commitment to gaming, their design and engineering capabilities and their global reach made them an ideal partner for us on our Steam Machine Project."
Can it be since Alienware has the Steam software already pre-installed on all their systems, that gave them the "extra credit"? Who knows.
What I can say is that this is a Linux-based system, and not what most people are familiar with. Yes, the prices will range from the Xbox One ($499) up to... ready... $6000, but this isn't your average console.
How will it compete?
There are many games out there in the public eye thanks to the Steam arena that would not have a chance in the regular or console market. I can say that I'm intrigued on the idea of how this will turn out. I, myself, am a console and PC gamer so this idea of the Steam Machine piqued my interest.
There are ideas on the gamepad featuring a touchpad much like that on a laptop yet most PC gamers prefer their mouse and keyboard.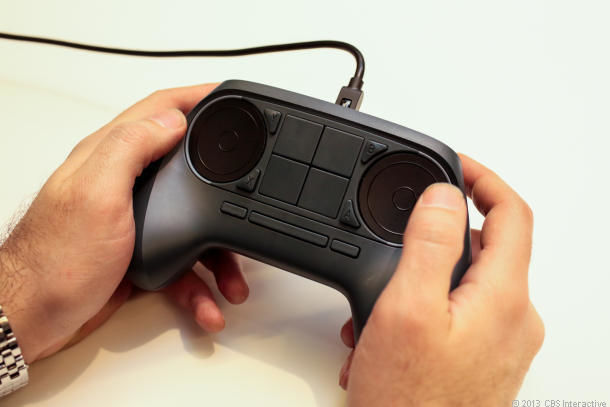 There are also various styles for how the actual machines will look, but from what I've seen so far, Alienware has a design that's pretty sexy.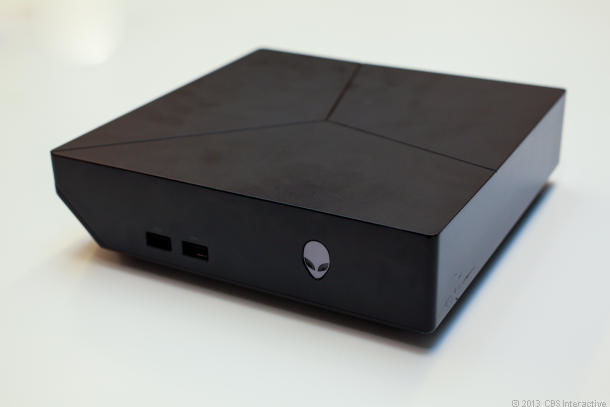 As to the War of Console vs PC gaming, who knows where the Steam Machine will take us. No matter the outcome, there will be the exhausting amount of tweets and posts of those crying of their hatred. We will just have to wait and see.
I bid thee till it be 'morrow (or at least until it launches, that is).
Published Jan. 16th 2014